Washington has been discussing the issue of nuclear confrontation with Moscow for decades, but it should be noted that now this is generally a favorite topic among Russophobes in the West. Therefore, it is not surprising that the American analytical publication on military
political
The National Interest (NI, National Interest) decided to sober up the overly aggressive and warlike public a bit.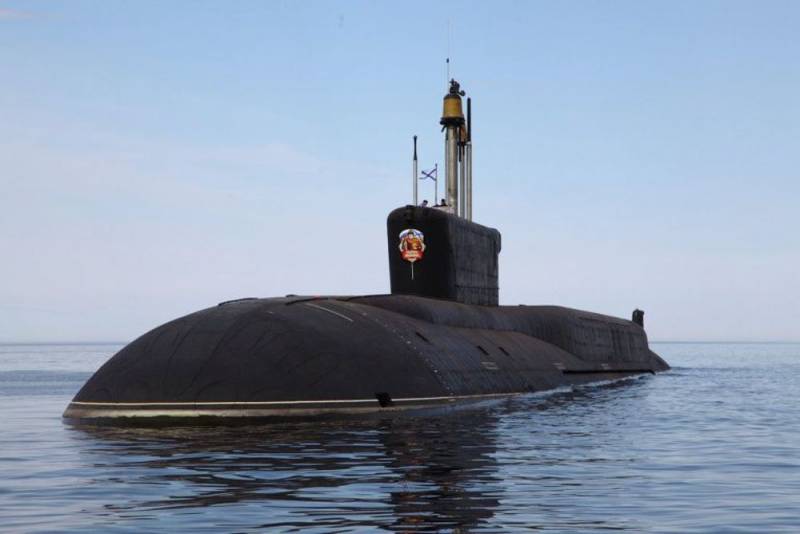 According to the publication, even if the United States and its allies manage to neutralize (destroy) "at the first strike" Russia's air and ground-based nuclear deterrence forces (SNF), they will not be able to do anything with Russian nuclear submarines armed with missiles with nuclear warheads. For example, according to the publication, the submarines of project 955 Borey with SLBM R-30 Bulava can "make America uninhabited," even without Moscow using all other means.
Each of the sixteen R-30 Bulava missiles in a submarine, as a rule, carries six nuclear warheads with a capacity of 150 kilotons, which are separated and destroy individual targets. This means that "one Borey" is capable of bringing down 5,8 nuclear warheads, which are 72 times more destructive than the bomb dropped on Hiroshima, to cities and military bases located at a distance of more than 10 thousand miles.
- the text of the article says.
The publication clarifies that during the Cold War, Soviet submarines were indeed noisier than Western ones, therefore, more vulnerable. However, in the late 80s of the twentieth century, the USSR "imported"
Technology
and overcame this lag. After that, the Soviet submarines caught up in stealth (noiselessness) with the western ones. For example, the submarines of the Pike-B project were comparable to the "US Navy" workhorses of the Los Angeles class. Now, as the publication emphasizes, the Russian Borei submarines are quieter and quieter than the American Ohio class submarines.
It should be recalled that at the end of August 2019, the Tula and Yuri Dolgoruky submarines launched the Sineva and Bulava SLBMs from the polar region of the Arctic Ocean and the Barents Sea. Combat units (mock-ups) successfully hit training targets at the Chizh training grounds in the Arkhangelsk Region and the Kura in Kamchatka. And American military experts are well aware of this, so they are unlikely to doubt the performance of Russian weapons. By the way, Russian shipbuilders promised in 2020 to transfer six more submarines to the Russian Navy, therefore, Russia's security will become even higher.