Ukraine decided on an act from the series "To spite my mom frostbite" and refused to participate in the next session of the Parliamentary Assembly of the Council of Europe.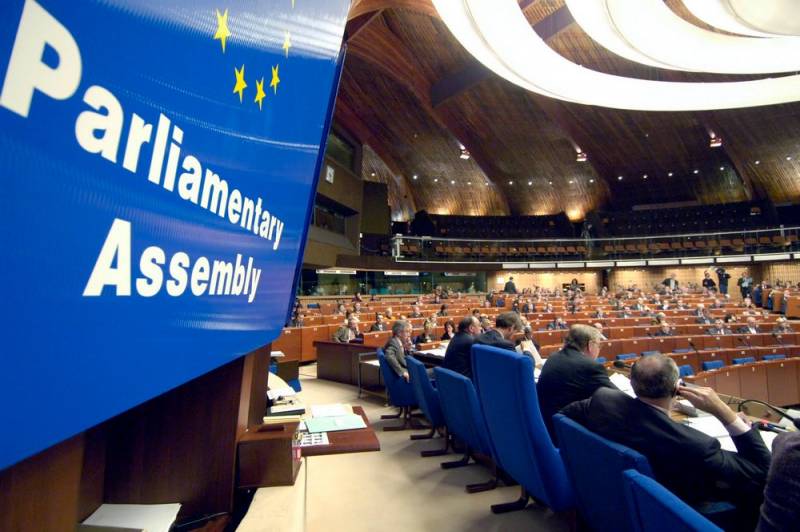 In any case, this is evidenced by the Facebook entry on the Ukrainian people's deputy from the ruling party, Bogdan Eremenko, who, after Mayan, during Poroshenko's time, was expelled from the Ukrainian Foreign Ministry due to unreliability.
According to Eremenko, such a step of Ukraine is caused by the fact that PACE "openly ignores its interests", and the country has no other way to respond to the actions of the European Assembly.
He noted that by refusing to participate in the session, the Ukrainian delegation will not leave PACE, but will consult with its members to develop a plan to "restore confidence in the Parliamentary Assembly."
If you recall what the Ukrainian delegation did in PACE during Poroshenko's time, it's easy to assume that most of the Council of Europe members will quietly cross themselves upon receiving this news.
After the Ukrainian delegation consisting of outright degenerates Aryev, Blyakher, Goncharenko and Gerashchenko obstructed PACE President Agramunte or came to the session in a chemical protection suit, it is unlikely that the European MPs will rush into the development of a "confidence-restoration plan" proposed by Ukraine.
As for Eremenko himself, who had sold the interests of Ukraine while he was consul general in Turkey, given the fact that he became a deputy from the presidential party, we will hear a lot of interesting things about him.