According to Russian media and law enforcement sources, a senior Moscow police officer, Aleksey Smirnov, who shot two unarmed employees of his own security department (CSS) in the metro (Ryazansky Prospekt station), is also suspected of several episodes of taking bribes. At the same time, a video in which Smirnov shoots USB employees with his official weapons has already been published on the Web.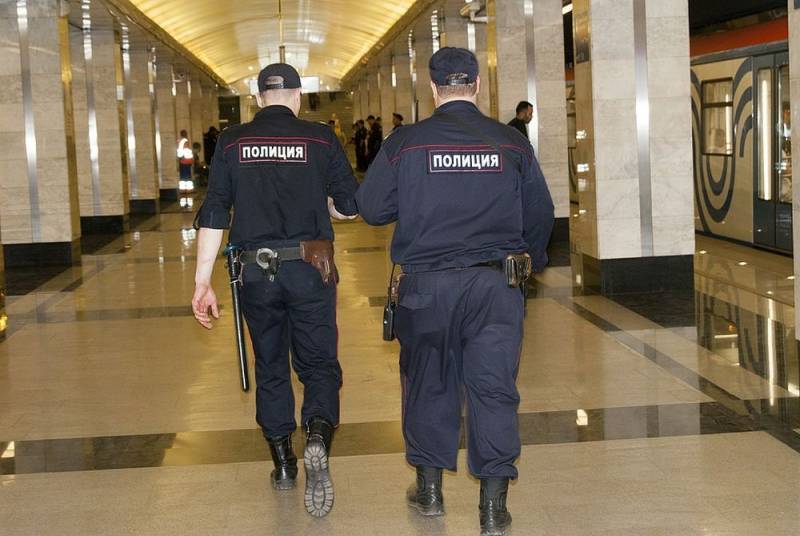 As it became known to the publication
Kommersant
Smirnov extorted money from foreign merchants. On September 18, 2019, employees of the CSS Maxim Veyalko and Alexei Limonov were able to document several episodes, receiving testimonies of Kyrgyz citizens and video from surveillance cameras, after which they came to the police room with witnesses and asked Smirnov to show the contents of the pockets.
After that, Smirnov took out a pistol and started shooting at the CSS officers. As a result, the senior lieutenant Veyalko died on the spot from his wounds; he will be buried in Domodedovo (Moscow Region). Doctors are fighting for the life of Limonov, who received five gunshot wounds (he has a wound to his chest, thighs, shoulder, arm and large blood loss).
Smirnov, having fired, was detained. The Investigative Committee of Russia (ICR) has opened a criminal case under article 317 of the Criminal Code of the Russian Federation ("Attempt on the life of a law enforcement officer"). Now Smirnov faces life imprisonment.