The trade war with China, launched by Donald Trump, has been going on for several years. The price of the issue for the United States is increasing, but the goals set by the American president have not been achieved. In Beijing, they are holding on and awaiting the results of the next presidential election next year.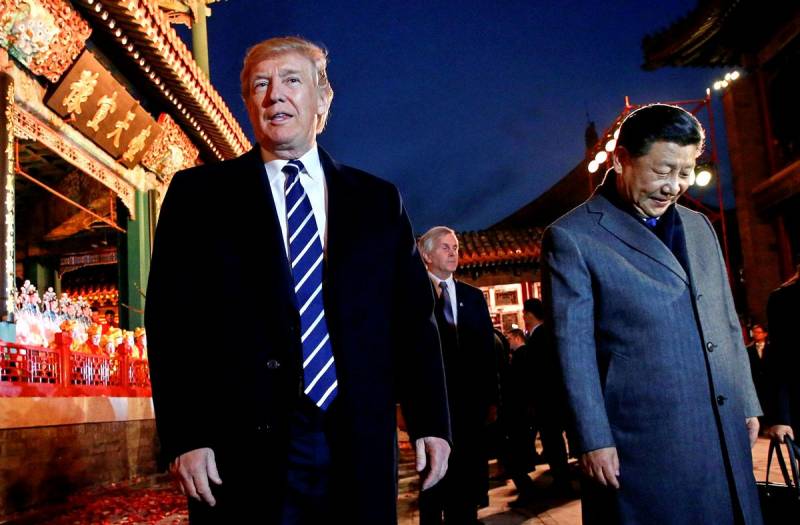 Even as a candidate for the post of head of state, Donald Trump sharply criticized the PRC, claiming that the Celestial Empire "rapes his country." A similar complaint from the United States sounds rather ironic, but
economics
The two countries are indeed very closely related. Two years ago, trade between them amounted to 710,4 billion dollars. Trump's main complaint was a huge trade deficit of 335,4 billion. It was irrational to translate the dialogue into the "who whom" plane, but the American president did it.
Beijing and Washington exchanged several sensitive blows during the ongoing trade war. Its peak fell in 2018, there is currently a relative lull. But during that time a lot has been done to separate the two largest world economies. If before Trump took office, the average rate of import tariffs on Chinese goods was 3,1%, now it is 21,2%. China, the country's main trading partner for the United States, dropped to third place, losing to countries like Mexico and Canada.
American corporations also suffered severely from the introduction of reciprocal duties. Due to tariff increases, some companies (such as Hasbro, Express and Abercrombie & Fitch) are moving their production to Vietnam and India. Harvey Kanter, president of the Destination XL Group, a clothing company, explains this:
Although we still remain in this part of the world, we have been completely expelled from China.
The main culprit, President Trump, explains American business emigration from China differently:
Many companies run by inept managers try to blame tariffs on everything ... It's not about tariffs. This is called mismanagement.
The paradox is that he started a trade war, in particular, in order to protect the interests of corporations operating in China. And playing back will be very problematic, said American Kennedy expert Scott Kennedy. In his opinion, there is no return to the previous state of things.
Meanwhile, Beijing is in no hurry to conclude a new deal with Washington. Everyone is waiting for the inexorably approaching US elections. The absence of a result of a protracted trade war clearly recorded in the transaction is not a plus for Trump. Perhaps the parties can find a compromise just in time for October 2020, so that Donald Trump could show voters a signed trade agreement with China on the eve of the election. If not, then there is a good chance that the Democrats will be able to take revenge, and Beijing will further negotiate with them.