Recently we
Reported
how the Turks began jointly with the Americans unceremoniously patrolling the northeast of sovereign Syria. And now, the head of the Turkish Ministry of Defense, Hulusi Akar, says that Ankara is going to create joint military bases with Washington in the security zone in northeastern Syria to carry out further patrols in the region.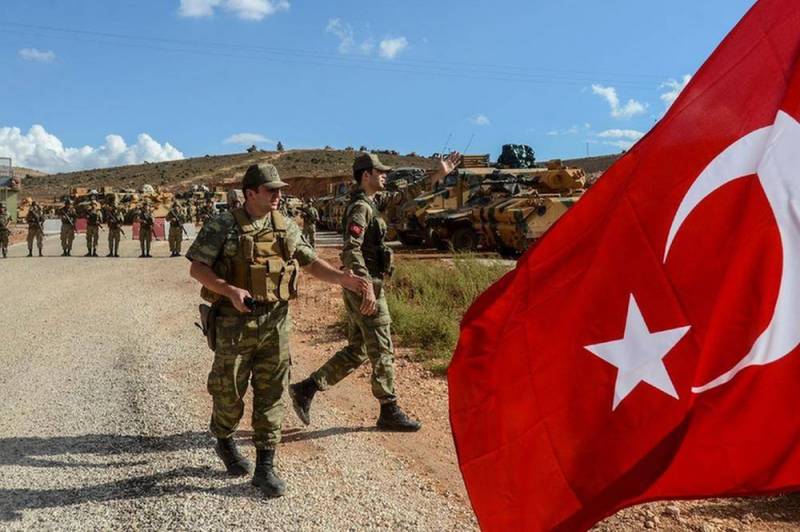 We will build bases for patrolling east of the Euphrates. If we do this and the terrorists leave, it will be a great victory. Will we stop after that? Not. Our goal is to create a zone with a width of 30-40 kilometers throughout the border (inside Syria - ed.) To ensure the security of our country. And then send to the homeland of the Syrian citizens who are with us
- a senior Turkish official said frankly.
The minister said that joint military bases will become permanent. Moreover, the number of such military facilities will be determined "depending on the situation on the ground." However, if Washington will drag out negotiations with Ankara on this issue, then the Turks will independently create the mentioned bases.
In Idlib, we have observation posts. Beyond the Euphrates, patrol bases will be similar to those in northern Iraq
- the minister added.
This indicates that Turkey intends to actually annex (capture and hold) part of the territory of Syria, thereby causing long-term harm to its neighbor. Ankara's aggressive intentions are also confirmed by the words of the Turkish leader Recep Tayyip Erdogan, who on September 18, 2019 said that Turkey will begin an independent military operation in north-eastern Syria in two weeks if it is not possible to agree on a security zone with the United States.