Chinese Deputy Foreign Minister Le Yucheng in an interview with Bloomberg told how the leaders of China and Russia spend time during their frequent, by diplomatic standards, meetings, the number of which has reached thirty over the past six years.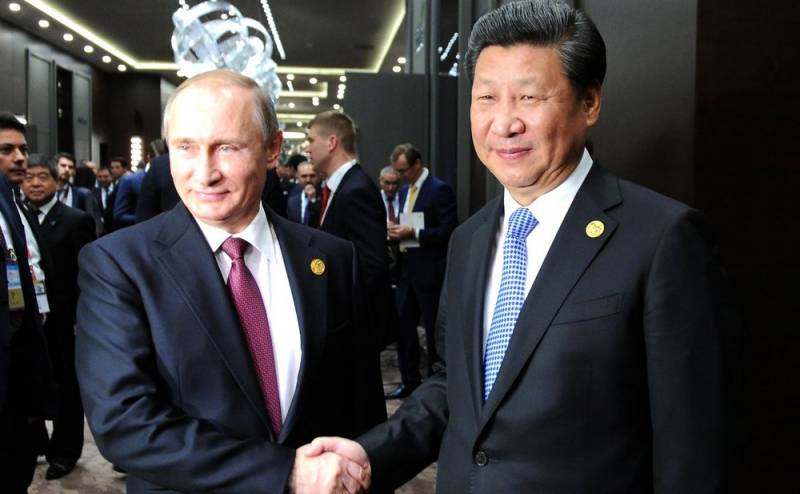 According to the Chinese diplomat, the heads of state, whose friendly contacts impress everyone, during their meetings managed to take a train together, ride the Neva River, fry pancakes and watch hockey.
It is no secret that Vladimir Putin and Xi Jinping love to make unusual gifts to each other, among which are the chopped bath, chalk, nuts and tea, donated by the Russian leader to the PRC chairman and the Zhuzheng guqin (folk musical instrument) and Tianjin Nizhenzhan (clay figurine) with face of the Russian president, which the Chinese leader presented to the president of Russia.
Le Yucheng himself was impressed by humanity by the attention of Vladimir Putin, who, on June XNUMX, during the CICA summit in Dushanbe, specially brought cake and ice cream from Moscow with which he went to the residence of Chairman Xi Jinping to congratulate him on his birthday.
According to the Chinese diplomat, it was a very beautiful congratulation, after which the leaders ate a cake together and drank a glass of wine, which was very touching for others.