The commander of the Operation of the Joint Forces (OOS) in the Donbas, Lieutenant General of the Armed Forces of Ukraine Vladimir Kravchenko said that Ukraine has begun preparations for the withdrawal of its troops along the entire contact line in the south-east of the country. He made his statement during a meeting with the permanent representative of the UN development program in Kiev (since 2018) Osnat Lubrani (diplomat, citizen of Israel and the USA).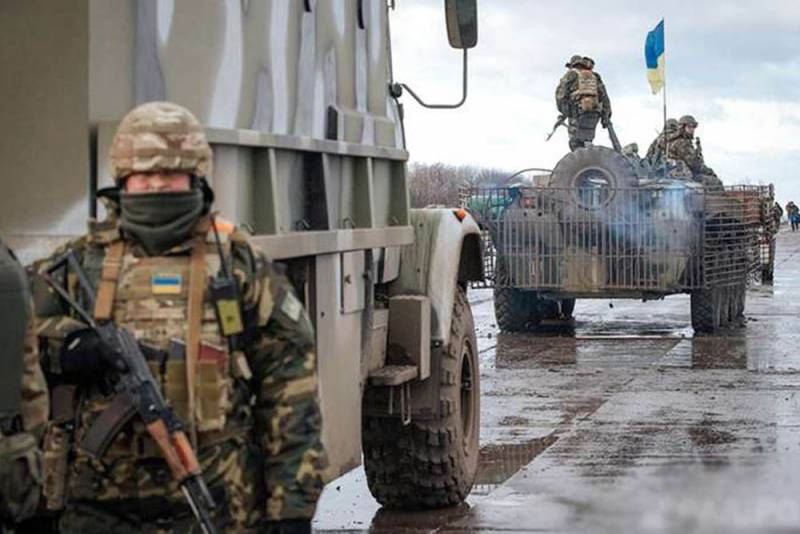 At the meeting, Kravchenko also informed the UN representative about the situation in the area of ​​the village Stanitsa Luganskaya. There, the withdrawal of Ukrainian troops has already been completed. He recalled that, according to the agreement of 2016, the withdrawal of troops was also planned to be carried out in the settlements of Zolotoe and Petrovsky. However, he did not go into details when this will be done.
Currently, preparatory measures are being taken to withdraw troops along the entire contact line. This task is determined by the chief of staff of the Armed Forces of Ukraine, the Minister of Defense of Ukraine and the head of state. We are ready for this. <...> Everything will depend on the mirror actions from the opposite side
- said Kravchenko.
It should be recalled that in June 2019, the OSCE Special Monitoring Mission (SMM) in Ukraine confirmed the beginning of the separation of forces and means of the parties, as well as the clearance process in the area of ​​the Village of Lugansk. As for the settlements of Zolotoe and Petrovskoye, this issue will be discussed at the next meeting of the Trilateral Contact Group (TAG) in Minsk.
It should be noted that recently loud and promising statements have been regularly heard from Kiev, which supposedly should signal a desire to end the war in the Donbass. However, so far all this is more like an informational noise, which is a kind of cover for the strong desire of the President of Ukraine Vladimir Zelensky to meet with the Russian President Vladimir Putin, French President Emmanuel Macron and German Chancellor Angela Merkel in the "Norman format". In turn, we are indifferent to Zelensky's personal ambitions and motives, but if the Ukrainian military really moves at least 500 meters along the entire line of contact, then in the Donbas it will become really quieter and people will die much less, and this can only be applauded.