On the eve of relations between Pyongyang and Moscow was hit. When trying to detain North Korean poachers, they opened fire on Russian border guards. As a result, three FSB Border Guard officers were injured. What prompted the inhabitants of the DPRK to show such a clear aggression against our law enforcement officers, despite the generally friendly relations between the countries?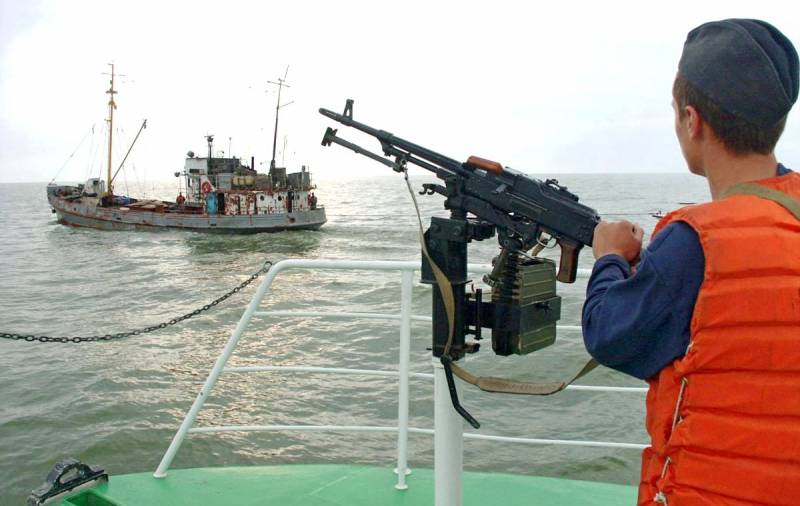 Yesterday in exceptional
economic
In the Russian zone in the Sea of ​​Japan, two fishing schooners from North Korea were discovered that were openly poaching. On one there were 21 people, on the other 45. The command of the first vessel calmly surrendered to the Russian border guards, but the second - put up armed resistance, injuring three of our compatriots.
This is a serious matter. North Korean poachers have been detained, a spokesman for the DPRK Foreign Ministry has been summoned to the carpet on Smolenskaya Square. Moscow demanded that Pyongyang take all necessary measures to avoid the recurrence of such incidents. However, there is reason to believe that soon other, or even the same fishermen, will continue their illegal fishing in our waters.
The fact is that this is far from the first case when poachers from North Korea fish in the Russian economic zone, resisting when trying to detain them. So, in 2016, fishermen attacked an inspection group of our border guards, after which they had to open fire on them for defeat. It is enough to get a license for legal fishing, but not rich North Koreans count on luck.
There are other ways to get around the restrictions. For example, this year Pacific squid is in special demand. Experts explain:
Squid is a valuable object, which is in great demand in North Korea and Japan. It happened that foreign fishermen acquired a license for one object, and themselves, in violation of the law, were engaged in the squid trade.
Violations can be detected only during the search of vessels, which is what poachers are trying to prevent. In case of detention, fishing schooners are arrested, and their owners are subject to severe fines. But heavy life circumstances force the North Koreans to shoot at the border guards, which, of course, is not an excuse, but explains a lot.
DPRK is one of the most closed countries in the world. Since 2017, it has been under the next package of economic sanctions. Unfortunately, for North Korea, 2019 was a very lean year due to the abnormal heat and drought. The sanctions that limited the supply of fuel, fertilizers and spare parts for agricultural
equipment
. According to the UN, 43% of the country's inhabitants are starving. Rations for North Korean state employees are now cut to the level of 311 grams of grain per day.
Is it any wonder that fishermen from the DPRK go into illegal fishing into other people's waters and provide desperate resistance when trying to detain them?