Recently we
Reported
how "unknown drones" attacked oil production and refining facilities in Saudi Arabia, and then in Washington
told
what awaits the global oil market. At the same time, it is obvious to everyone that the main goal of the United States is Iran, the fight against the civilization project of which has been conducted by the collective West and its allies for 40 years.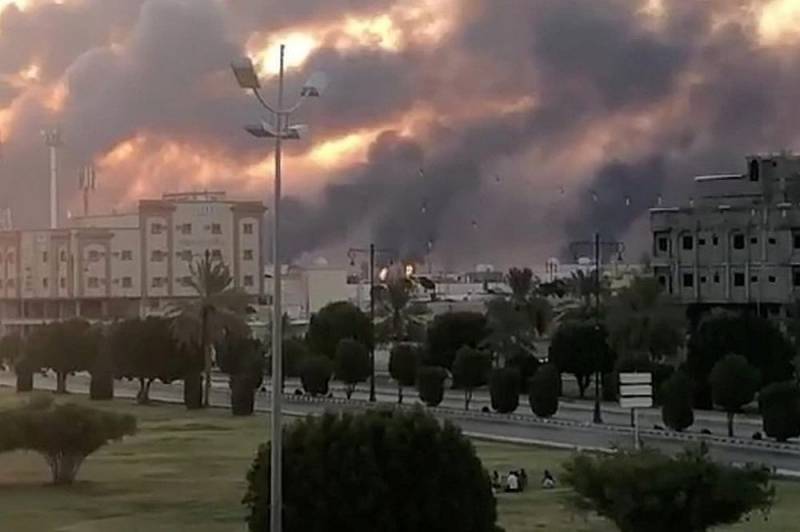 And so, on September 18, 2019, from the bowels of the military department of the Wahhabi kingdom, it was stated that Riyadh has evidence of Tehran's involvement in this attack. The Saudi Ministry of Defense is going to hold a press conference in the near future, which will demonstrate the "Iranian weapons" used in the attack.
It should be noted that the Hussites, the Shiite Zeidites of Yemen, who are fighting the aggression of the Arab coalition led by Saudi Arabia in their own country, have claimed responsibility for the attack on targets in Saudi Arabia. At the same time, Iran does not deny that it sympathizes with the Hussite co-religionists in upholding their rights and freedoms.
Therefore, there is no doubt that the Wahhabis from Riyadh will demonstrate at a press conference the wreckage of some real Iranian drones, passing them off as "Iranian weapons" used in the attack. However, when Saudi Arabia cynically bombes using aircraft purchased from the United States, funeral processions, weddings, hospitals, schools, and other civilian social and transport infrastructure in Yemen, no one accuses Washington of killing civilian Yemenis.