Firearms may be returned to the wearable emergency reserve of Russian astronauts. This was stated by a representative of the state corporation "Roskosmos" in an interview with the agency.
RIA News
.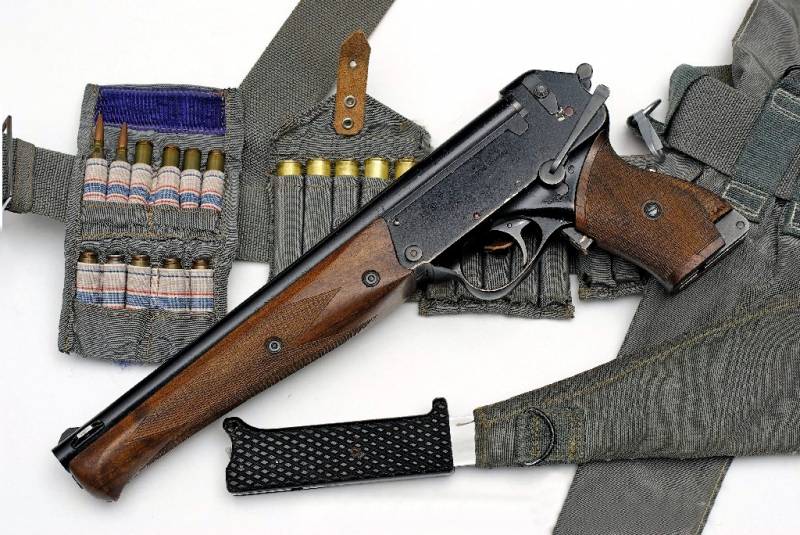 We are talking about the formation of a portable emergency reserve, intended for the future crew of the promising manned spacecraft "Eagle". The first launch of the new-generation domestic spacecraft, formerly known as the Federation, is scheduled for 2025.
Recall that for the first time, Yuri Gagarin took a weapon (Makarov pistol) with him on board. Then, in 1986, the TP-82 compact three-barreled pistol with a machete butt was put into service. The latter was part of the emergency reserve until 2006 and was intended for launching flares, protection from wild animals, hunting, as well as paving the way in dense thickets.
From 2007 to today, domestic astronauts do not take firearms into flight. One of the reasons for the "removal" of the aforementioned pistol from the emergency kit was the expiration of the available cartridges, while the production of new ones became impossible.
It is worth noting that the replacement of the TP-82 can be developed in the near future. As reported by RIA
News
at the TsNIItochmash press service (structural unit of Rostec), the institute is ready to create a new pistol for Russian cosmonauts. In case of receipt of the relevant order from Roskosmos, the company intends to immediately begin to carry out its implementation.