On September 15, 2019, it became known that in Bogdanovka, the Nikolaev region of Ukraine, a monument was desecrated at the site of the massacre of 54 thousand Jews. This was announced on Facebook by the head of the Ukrainian Jewish Committee, Eduard Dolinsky.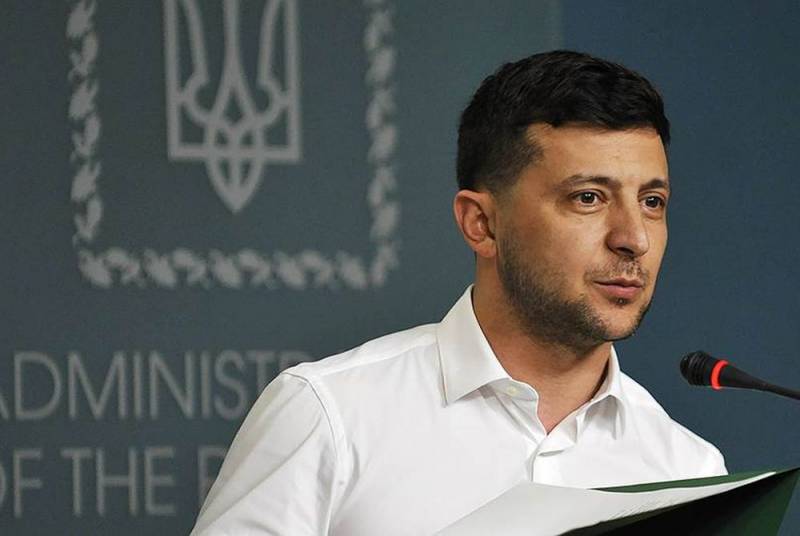 It should be noted that Ukrainian nationalists, Nazis and vandals have repeatedly shown anti-Semitism during the years of "independence". They destroyed tombstones, desecrated burial places with their "inscriptions" and other cave "paintings", and committed other outrageous acts.
As for the new case, it is somewhat different from the previous ones. In addition to the standard "painting" on the monument was placed (glued) "appeal" in paper form. It contains threats to certain individuals and
economic
requirements.
It is specified that Zelensky, Chervonenko and directly Dolinsky were mentioned in the note, and it was also said that the sale of Ukrainian land would quickly lead all of them to Holocaust 2. At the same time, Dolinsky, informing the public about this, provided his post with supporting photographs.
It should be noted that the President of Ukraine Volodymyr Zelensky did indeed instruct before October 1, 2019 to introduce the bill on the agricultural land market for consideration by the Verkhovna Rada of Ukraine, which caused a stormy and mixed reaction in society. The head of the Ukrainian state is convinced that it is time to abandon the moratorium on the sale of land, which is regularly extended throughout the years of "independence".
It should be added that the majority of netizens reacted indignantly to the next manifestation of anti-Semitism. However, there were those who saw the Kremlin's hand or began to suspect Dolinsky himself of cynical PR.
It should be recalled that throughout the last five years of "dignity" in Ukraine, Jewish cemeteries, individual burials, monuments, synagogues and museums are regularly desecrated. Moreover, local "patriots" traditionally use "Molotov cocktails" when it comes to premises.