On September 11, 2019, Sri R. Madhavan, head of the leading Indian aircraft manufacturer Hindustan Aeronautics (Hindustan Aeronautics), said in an interview with Times of India that India wants to establish the production of (on-site) Russian Il-aircraft 114. He clarified that the company has already signed a non-disclosure agreement with Ilyushin, which relates to the maintenance of such aircraft in India and the countries of the region.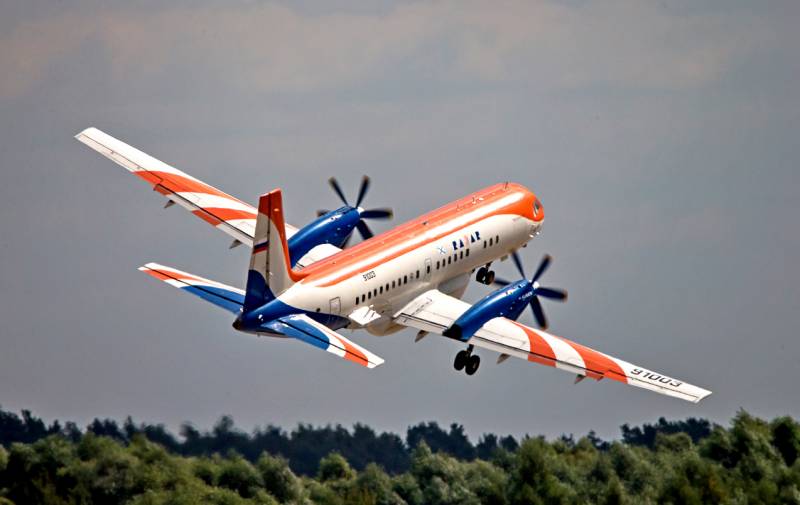 According to Madhavan, the IL-114 is ideal for India and will be an excellent replacement for the regional turboprop aircraft in operation. At the same time, he noted that the final prospects for the production and operation of IL-114 in India will be known until the end of 2019.
IL-114-300 is equipped with Pratt & Whitney engines (USA - ed.), Has a modern interior and western airborne equipment. Although it is planned to start with servicing this aircraft, we expect to produce it here (in India - ed.) If it goes well on the market.
- said Madhavan.
It should be noted that the Il-114-300 is a modernized version of the Soviet twin-engine turboprop aircraft Il-114, designed for operation by local airlines with a flight range of up to 1500 km. They should replace the obsolete An-24 aircraft, which have ceased to meet modern requirements.
The first flight of the Il-114-300 in Russia should take place in 2020, and they promise to launch mass production in 2021. The Russian version of the aircraft will have domestic engines (upgraded TV7-117ST, with a capacity of 2800 hp).