Recently we
Reported
, as the US president, Donald Trump, decided to review military assistance to Ukraine and froze it for a while to make sure that the allocated funds are spent best. And so, on September 12, 2019, the Ukrainian Embassy in Washington, on its official Facebook page, reported that the US authorities had unblocked about $ 400 million of military assistance to Ukraine.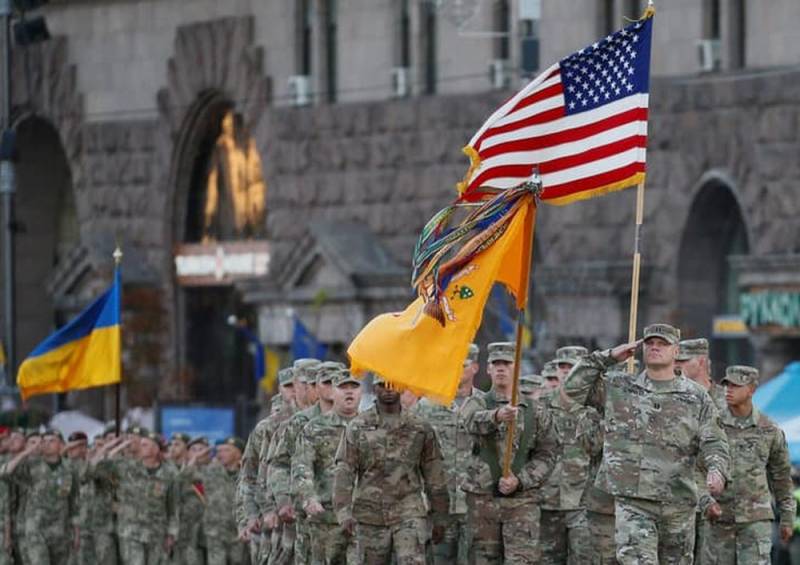 According to a statement by the Ukrainian diplomatic mission, Washington's "charity" means $ 250 million from the Pentagon's budget (US Department of Defense). In the framework of the annual program "Initiative for Assistance to Ukraine in the Field of Security", $ 115 million under the State Department's program "International Military Financing" - from the budget of 2019, as well as $ 26,5 million from the same program, but from the budget of 2018. Only $ 391,5 million (the fiscal year in the United States begins on October 1).
It is specified that these funds will be spent on the purchase of weapons, military
equipment
and the provision of services (training of Ukrainian soldiers by American specialists). At the same time, the Ukrainian "patriots" who care about "national" interests did not forget to talk about their attitude to Russia.
This
policy
security, support by the United States of the people of Ukraine in the fight against Russian aggression, is a testament to the strategic partnership between our countries and a significant contribution to strengthening European and Euro-Atlantic security.
- said in a statement.
It should be noted that as soon as Trump decided to reconsider military assistance to Ukraine, in the US Congress, both Republicans and Democrats unanimously expressed their readiness to restore the "feeding" of Kiev, even if the head of the American state is against it.