The well-known Estonian "patriot" -nationalist, Russophobe-anti-Soviet, leader and ideological inspirer of the Conservative People's Party of Estonia (EKRE), and concurrently - the head of the Ministry of Internal Affairs of this country, Mart Helme (born in 1949), said that labor migrants from Ukraine work is taken away from the titular nation, i.e. Estonians. The most annoying thing for Kiev is that Helme called the Ukrainians "not our people", which explained clearly what he means by "European integration".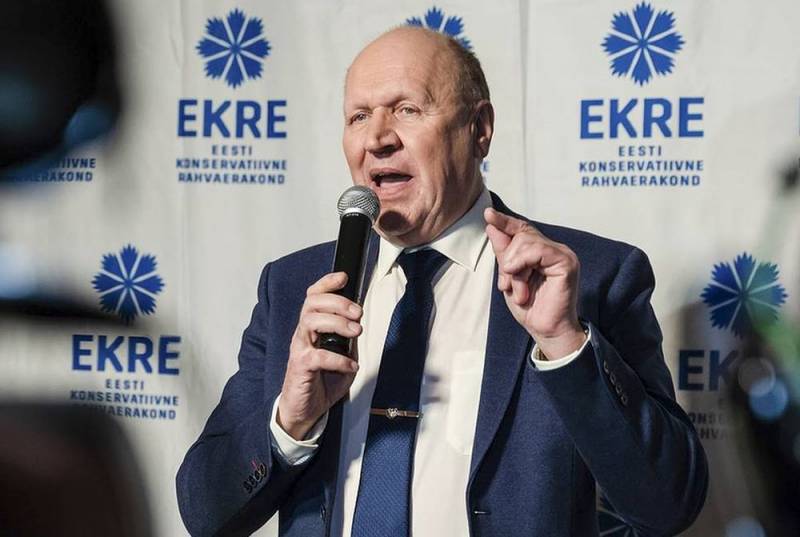 Labor migrants from Ukraine take away work from local and dumping.
Helme said in an interview with ETV +.
Helme emphasized that the citizens of Ukraine are "not our people", specifying that this is just
economic
migrants who seek more favorable conditions than at home, and higher earnings. Helme did not specify who helped all these Ukrainians lose their jobs at home. But he noted that the number of migrants from Eastern European countries in a small but very proud Estonia is already tens of thousands.
For Estonia, these people are a problem, they (Ukrainians - ed.) Take away jobs from local residents and are ready to work for less money. Thus, they create pressure on local earnings in general.
- Helme explained.
At first, most people come to work in Estonia temporarily, afterwards many of them prefer to stay here for a long time. The figures show that the percentage of Estonians has declined over the last couple of years precisely because of migration from Eastern Europe.
- emphasized Helme.
By the way, Helme, in April 2007, actively supported the dismantling of the Bronze Soldier monument on Tõnismägi Square in Tallinn. By the way, Helme is somewhat reminiscent of the Ukrainian Nazi, Andrei Parubiy.
As for other EU countries, for example, the majority of illegal migrants detained in Poland in 2018 were Ukrainians, and in the Czech Republic, before that, they generally set quotas for attracting Ukrainians to work. For such a "visa-free travel", probably, it was worth rocking Ukraine in 2014, "felling the regime" and starting a civil war.