September 3, 2019, in Italy, at the request of the United States, the director of business development of the United Engine Corporation (UEC, part of the Rostec state corporation), 57-year-old Alexander Korshunov, was detained. US authorities suspected the Russian top manager of economic espionage at one of the Italian factories owned by the American concern General Electric, which produces engines.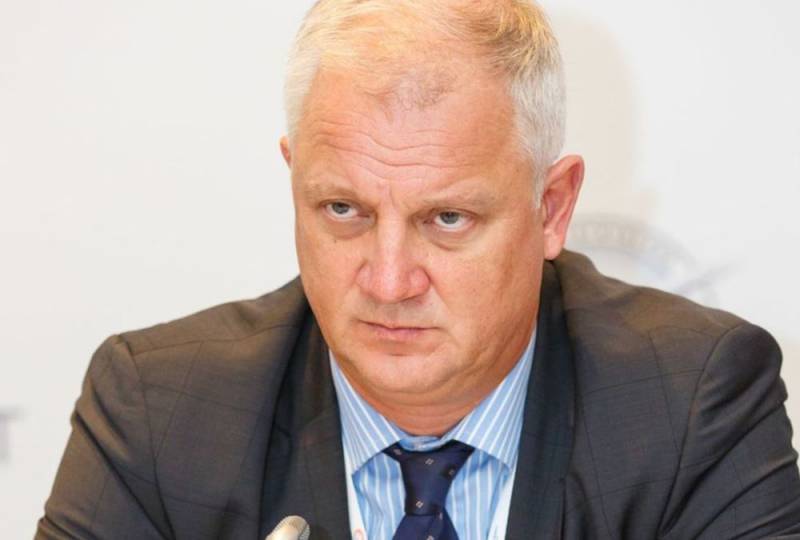 It should be noted that Korshunov oversaw the development of the new Russian aircraft engine PD-14. (Promising Engine (or Perm Engine) with a thrust of 14 tons) for the latest medium-range narrow-body airliner MS-21 ("XNUMXst Century Mainline Aircraft"). Korshunov is fluent in three foreign languages ​​(English, French and Turkish). This highly qualified specialist, at one time, graduated from the Moscow Power Engineering Institute and the Diplomatic Academy of the Russian Ministry of Foreign Affairs. Received a Master of Business Administration degree at High School
economics
(HSE) and Vienna University of Economics and Business.
In the early 2000s, Korshunov worked in various positions in the Russian Foreign Ministry. Then he became vice president of Kaskol, one of the first private Russian companies (founded in 1988), operating in high-tech and high-tech industries. The company owns large blocks of shares and is an investor in leading Russian enterprises in the space, aviation and energy sectors, including the founder of Astrasystems CJSC, which was later headed by Korshunov.
Between 2009 and 2017, Korshunov was director of marketing and sales at UEC. Then he became vice president of the aerospace industry at Vnesheconombank. In November 2018, he returned to UEC, where he became director of business development. By the way, in 2014, Korshunov, in an interview with Ekho Moskvy radio station, said that he participated in the exchange program and visited enterprises abroad, including visiting the General Electric enterprise.
And so, on September 5, 2019, the U.S. Justice Department officially announced that Korshunov was detained on suspicion of conspiracy to steal General Electric's trade secrets (intellectual property), for which he faces up to 10 years in prison. It was clarified that the information obtained by Korshunov supposedly helped the Russians to create the PD-14. The United States accuses Korshunov of informal contacts with the Italian engine manufacturer Avio Aero (owned by GE Aviation (USA), part of General Electric).
The head production of Avio Aero is located in Turin. In Naples, Avio Aero also has a factory. At the same time, workers at the Russian Embassy in Italy have already gained access to the detained compatriot. The Russian Foreign Ministry called the detention "an example of unfair competition", and Russian President Vladimir Putin directly pointed out that the detention of Russians at the request of the US authorities impedes the development of relations between Moscow and Washington. After all, UEC, developing a new engine, signed a contract with the specified Italian companies for consultations, which was not a secret for the Americans.