US Special Attention to Avoiding Aviation
of technologies
to China, and the visit of the adviser to the American president on national security, John Bolton, to Ukraine, apparently, played a role.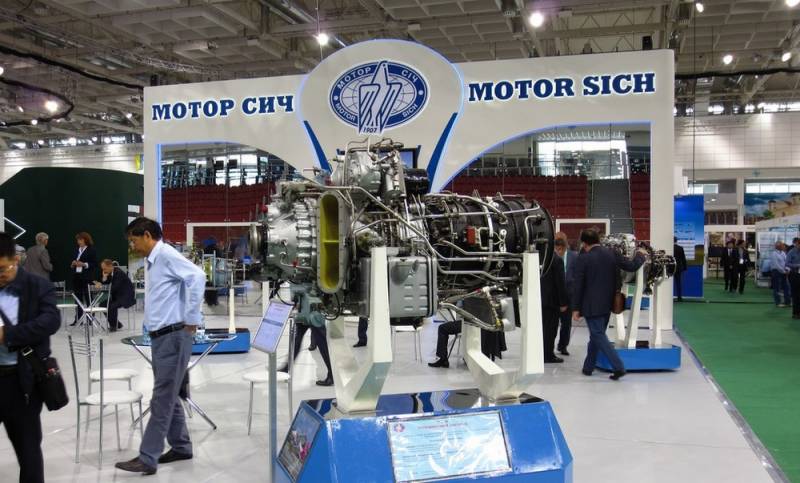 According to the SBU press service, the department began an investigation because of the possible preparation of sabotage and high treason at the Motor Sich enterprise.
The report states that the investigation will relate to actions aimed at the destruction of Motor Sich Joint Stock Company, as an object that is of great economic and defense importance for Ukraine.
The SBU's actions, which should prevent the technology used by the enterprise from entering China, should be smoked by "suspicions" of the supply of dual-use products to Russia and, supposedly, the financing of the DPR.
Recall that 50% of the shares of the Ukrainian enterprise were acquired by two Chinese companies - Skyrizon Aircraft and Xinwei Group, which caused serious alarm in the United States.
In conclusion, one cannot but note a certain irony of fate in relation to Motor Sich and its owner, Vyacheslav Boguslaev. According to publicly available information, Boguslaev's enterprise was the second, after Zaporizhstal, Akhmetov, the sponsor of the ATO in the Zaporizhzhya region.