Recently we
Reported
as at the end of July 2019, the head of the Office of the President of Ukraine Vladimir Zelensky, Andriy Bogdan, asked the government to submit an idea of ​​the dismissal of Vitali Klitschko from the post of head of the Kyiv City State Administration (Kyiv City State Administration). However, the previous Cabinet, headed by Vladimir Groysman, was in no hurry to consider this issue.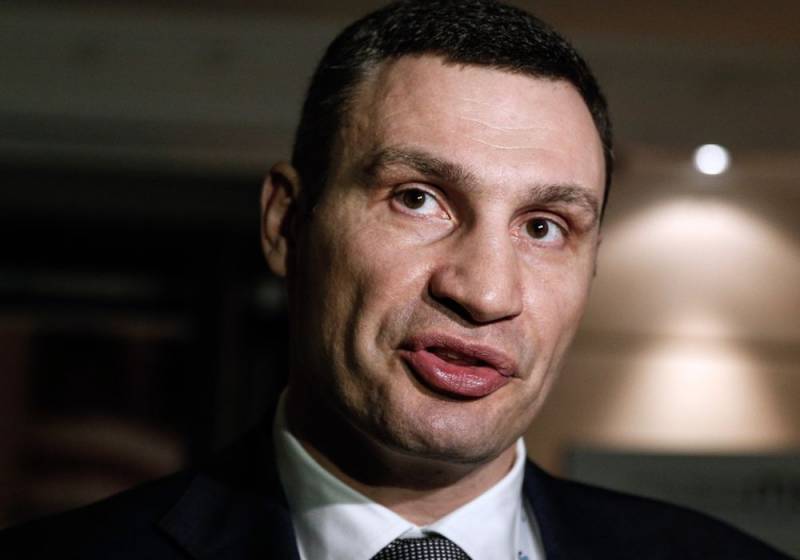 And now, on September 4, 2019, the new Cabinet of Ministers approved the dismissal of Klitschko from this position. This was announced at a briefing by the new Prime Minister, Alexey Goncharuk, at which he told the public about the results of the government meeting. Now President Zelensky, after official approval by the Cabinet, can boldly and officially say goodbye to Klitschko. However, Klitschko will continue to be the mayor of the city, since this post is elective and should not be confused with the appointed position of the head of the Kyiv City State Administration.
I think that if you strengthen Mr. Klitschko with a strong head of administration, a manager who would be able to resist all these groups of influence, then this will reflect very well on the interests of ordinary people of Kiev.
- said Goncharuk.
According to Ukrainian media, there are only two most likely candidates for the post of head of the Kyiv City State Administration. This is the former general director of the 1 + 1 television channel, Alexander Tkachenko (now he is a People's Deputy from the Servant of the People), and Zelensky's capital consultant, a well-known developer, Andrei Vavrish (a friend of Bogdan and Tkachenko). By the way, after the presidential election, the Wavrish construction company promptly received at least 6 land plots in Kiev for construction.