Recently we
informed
that the children of the new president of Ukraine, Vladimir Zelensky, are studying at the same elite school with the children of the famous Ukrainian boxer, Alexander Usyk. And now, another famous Ukrainian boxer, world lightweight champion, Vasily Lomachenko (according to WBO, WBA, WBC), told the BBC Russian Service about his family, friends "from the district", whether he would go to the mayors like Vitali Klitschko and other interesting details from his life.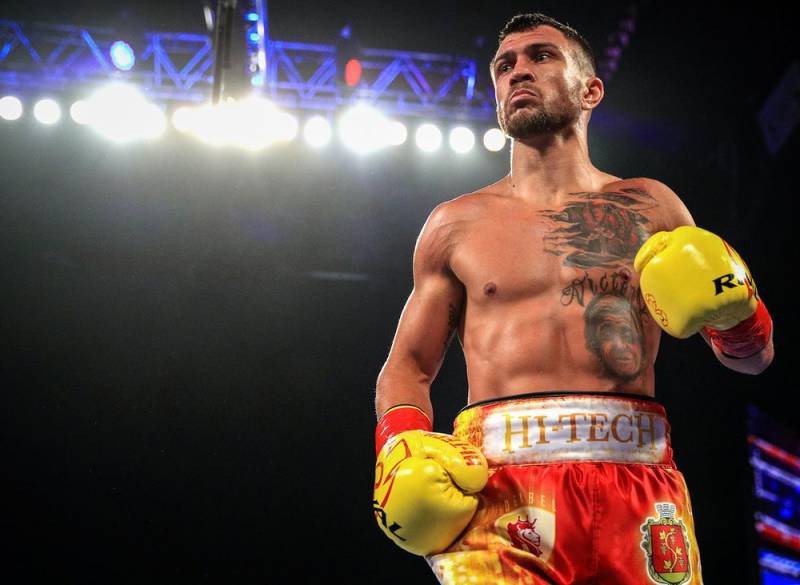 It should be noted that the athlete's interview has already been published on the YouTube channel "BBC News - Russian Service". In it, Lomachenko specified that he has many friends in Russia. At the same time, he is not going to break off relations with them because of disagreements between heads of state and tensions between countries.
I have many friends from Russia, I have been friends with them since childhood. These were guys, friends with whom we competed with juniors, cadets. We grew up together. We have been to different competitions many times. At different gatherings we were together.
- said Lomachenko.
But I can't break off my relationship with my friends due to the fact that there is some kind of division, some kind of
policy
.
- he added.
At the same time, the boxer drew attention to the fact that he is an athlete and politics is not his business. Therefore, he simply does not want to comment on anything if it goes beyond the scope of his activity.
It must be recalled that Lomachenko is periodically criticized by Ukrainian "patriots." For example, in the summer of 2018, he was accused of "harassing" because he reminded his Facebook subscribers about the procession organized by the Ukrainian Orthodox Church (Moscow Patriarchate) on the 1030th anniversary of the baptism of Russia.
By the way, the aforementioned Ukrainian boxer Usyk repeatedly criticized the local media and urged compatriots not to succumb to harmful propaganda. Moreover, Usik recently refused to fight with Russian boxer Andrei Fedosov, so that the sporting event would not become a political arena for unscrupulous people. By the way, earlier we
Reported
how Ukrainian "patriots" tried to spoil a sports festival on the Independence Day of Ukraine in Kiev, but the athletes fought back.