Recently we
Reported
As on September 3, 2019, a crash of the Su-25UB attack aircraft took place in the Stavropol Territory during a training flight. And so, interesting details of the incident became known and the fate of the two pilots became clear.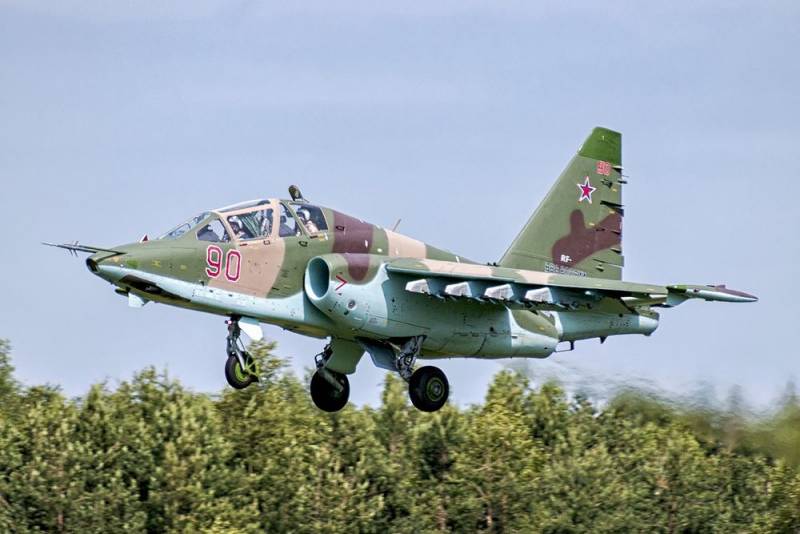 It should be noted that as soon as the connection with the Su-25UB (a combat training two-seat armored subsonic attack aircraft) flying from the Budennovsk airfield was lost, the corresponding (emergency) services immediately went to the alleged crash site (near the village of Chernoleskoye). No pilots were found in the cockpit, after which the rescuers began their search, including using a helicopter.
After some time, the authorities of the Stavropol Territory announced that the catapulted pilots were found. At the same time, eyewitnesses of the disaster were employees of an agricultural enterprise who were busy harvesting.
Collective farm workers harvested sunflower and saw the aircraft go into a tailspin. As far as we know, pilots have been discovered. In what condition they are - we do not know.
- reported from the administration of the Soviet city district.
It is clarified that the attack aircraft was controlled by experienced pilots. One of them was in Syria, and the other was the chief of safety. However, when performing the "dead loop", they could not take the attack aircraft out of the dive, after which it collided with the ground. During the crash, the Su-25UB went several meters into the ground, and it had to be dug up.