The density of the traffic flow from mainland Russia to the Crimean bridge made the Russian authorities think about increasing the number of access roads.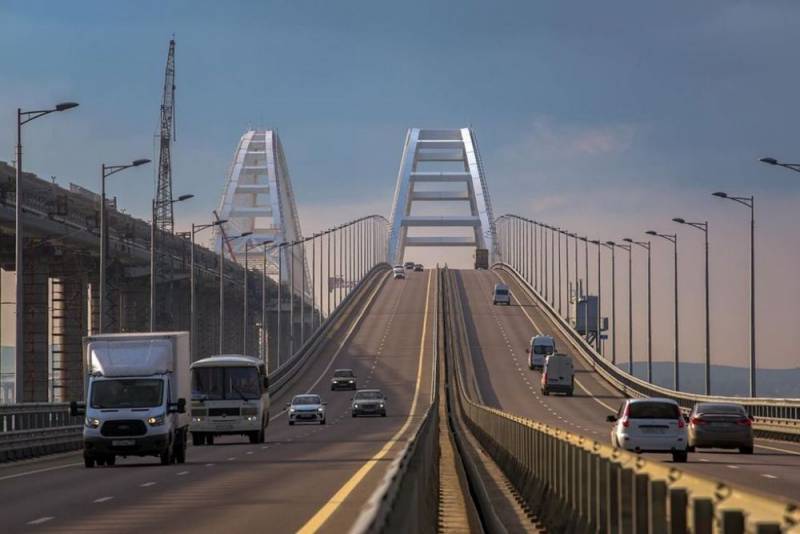 According to the publication
"Vedomosti"
, citing informed sources, the Ministry of Transport, Rosavtodor and the state-owned company Avtodor are discussing the construction of a new free high-speed highway that will connect Krasnodar with Crimea.
Those Russians who managed to visit Crimea by car have already faced the fact that, turning from the M4 Don towards the bridge, you will inevitably get stuck in traffic jams when crossing the railway lines in Timashevsk and Taman.
The new project provides for the construction of a route that will connect Temryuk and another planned route, which will be laid west of Krasnodar.
It is assumed that this project will be implemented as a state order, and the cost of one kilometer of the road will be about a billion rubles.
In addition, the current plan for the development of the main infrastructure includes 86,9 billion for the reconstruction of the existing road through Slavyansk-on-Kuban.
If this money is used to create road crossings over the railway in the places described above, this will significantly increase the throughput of one of the main routes through which the access to the Crimean bridge is carried out.