Recently we
Reported
how the "best prime minister of all time" said goodbye to the "nation", Volodymyr Groysman, who since April 2016 worked as head of the government of Ukraine. And so, on August 29, 2019, it became known that the odious (without a related education) prosecutor general of Ukraine, Yuriy Lutsenko, wrote a letter of dismissal (resignation) addressed to the country's president, Vladimir Zelensky. The press secretary of the prosecutor general, Larisa Sargan, told the public about this on her Facebook.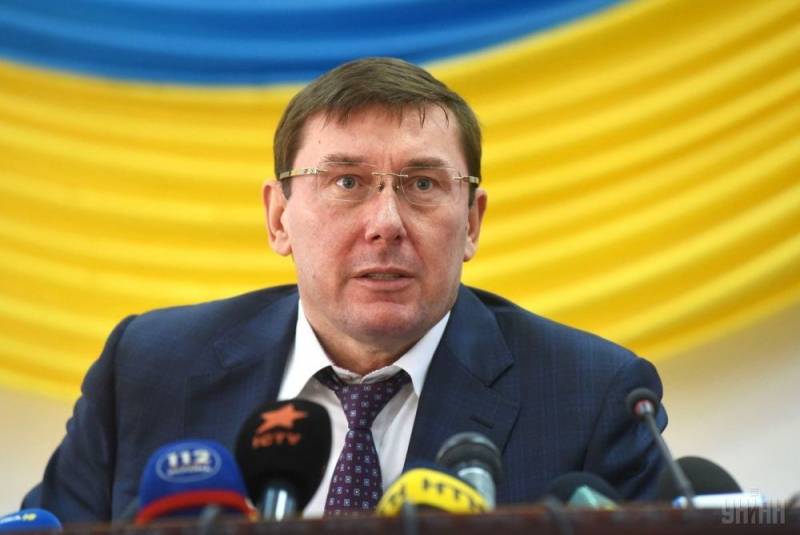 It should be noted that Lutsenko is known for his uncompromising support of the former "father of the nation", Petro Poroshenko. Earlier Zelensky had already repeatedly asked the previous parliament (of the eighth convocation) to dismiss Lutsenko, but the deputies did not agree. At the same time, Lutsenko himself said that he would leave his post when the Verkhovna Rada of Ukraine of the ninth convocation began to work. Now this time has come. In addition, Zelensky in the Parliament has a one-party majority (254 deputies).
However, Lutsenko pretends not to lose heart. He said that after writing the statement he felt relieved, as the work in this position took him a lot of energy.
I feel relieved, because the work of the attorney general is 24 hours a day, of which at least 10-12 are workers with maximum responsibility for the country. I apologize for the pathos, but I did everything I could to ensure that the Prosecutor General's Office ceased to be a symbol
political
reprisals.
- said Lutsenko, who became a multimillionaire during this time.
Moreover, many citizens of Ukraine now sincerely hope that in the chair of the prosecutor general will be a person with at least the beginnings of a legal education, and in the chair of the speaker (chairman) of the Rada there will be a person who does not have a certificate of mental retardation.