Recently we
told
as the president of Russia, Vladimir Putin, answered the president of Turkey, Recep Tayyip Erdogan, when asked about the purchase of the latest Russian Su-57 fighters during a visit to the MAKS-2019 International Aviation and Space Salon in Zhukovsky. And now, the Turkish media have informed that the Turkish leader allows the purchase of products of the Russian aircraft industry (Su-35, Su-57), instead of the American "invisible" F-35.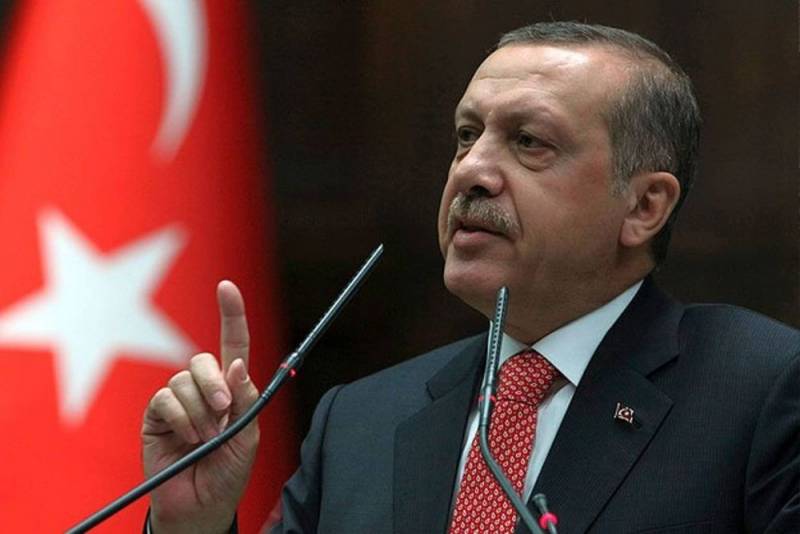 It is clarified that the direct question of the Turkish journalist regarding the possibility of acquiring Russian aircraft, Erdogan answered as follows:
Why not. If the United States does not supply them (F-35 - Ed.), We will definitely consider the Su-35 and Su-57 as an alternative.
It should be noted that the tension between Ankara and Washington arose in the summer of 2016, when the opponents of Erdogan, with the support of the US special services, attempted a coup in Turkey with the physical elimination of the Turkish leader. Erdogan's life was then saved by a call from the Kremlin. So the US grievances against Turkey are more fundamental than Ankara's purchase from Moscow of long-range and medium-range S-400 Triumph anti-aircraft missile systems (SAMs), which followed after the events described above.
In fact, the purchase of the S-400 was a consequence of what was happening, and the talk that started about Turkey's possible purchase of aviation from Russia was a logical continuation and "probing the soil." Formal negotiations over the aircraft have not yet begun. To begin with, the Turkish military should substantively study the situation. Indeed, the purchase of aircraft is a whole range of related activities: training pilots and personnel, weapons, fuel and lubricants and other nuances. Only after that it will be possible to talk about concluding a contract. But even conversations on this subject cause
tantrum
in Washington.