On August 28, 2019, "the best prime minister of all time," Volodymyr Groysman, announced that he was leaving the post of head of the Ukrainian government. He has already posted his video appeal to the "nation" on his own Facebook page.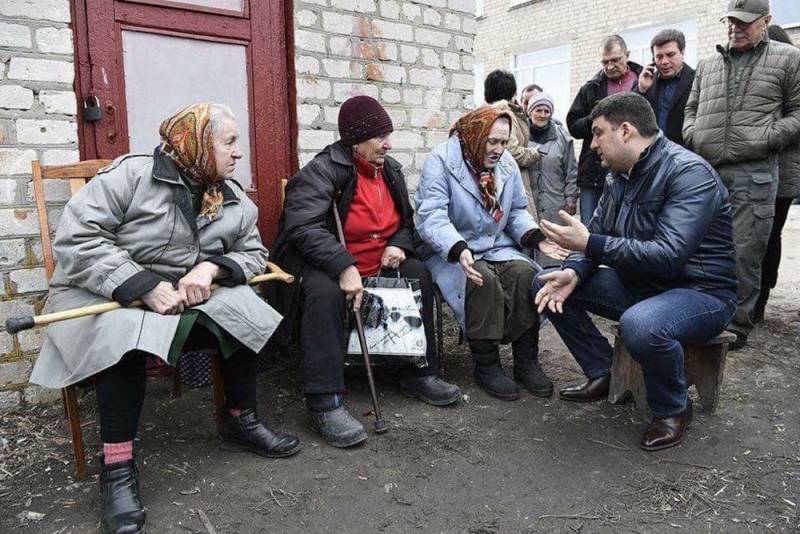 It should be noted that Groisman became prime minister on April 14, 2016. He was remembered by the citizens of Ukraine for his many promises of "improving life after the reforms," which he regularly made against the backdrop of the next, beautifully flaming and exploding, military depot.
In a statement, Groisman said the decision to resign was not easy or even difficult. After all, the life of millions of citizens depends on him, as on a "professional". Therefore, he wished the one who comes to replace him, strength, patience and good luck.
And most importantly - success. Because it is precisely on the success of his work and the work of the new government that the success of Ukraine and the normal life of every Ukrainian will depend in many respects. For me personally, this has always been priority No. 1.
Groysman emphasized.
By the way, it was really difficult for Groysman to leave such a bread-filled, hatched and warmed-up chair. And millions of Ukrainian "earned money" for many years will be with "love" to remember the former prime minister, "breadwinner." There is not the slightest doubt about this, because many Ukrainians sincerely hope that Groysman's massive figure will never appear on the political horizon "non-independent" again.