The Russian medium-range narrow-body passenger aircraft MS-21 continues its difficult path to the international market.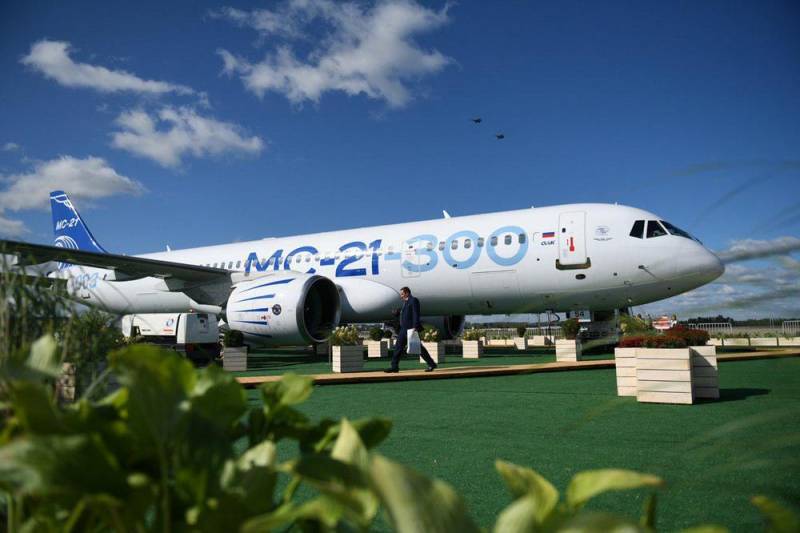 According to the press service of Sukhoi Civil Aircraft JSC, at the MAKS-2019 international air show, Kazakhstan's Bek Air airline entered into an agreement of intent to purchase 10 Russian aircraft.
In addition, an agreement on the intention to purchase 5 MS-21 vehicles was concluded by Yakutia Airlines.
According to the president of Irkut Corporation and Sukhoi Civil Aircraft JSC, Ravil Khakimov, the first deliveries of the MS-21 to commercial customers will begin in the second half of 2021.
Also, in the framework of MAKS-2019, an agreement was signed between the corporation and Novikombank Bank on organizing financing of promising projects developed by Irkut Corporation, certification and serial production of MS-21.
The amount of the agreement is 10 billion rubles. This was reported by the press service of the credit organization.
The Chairman of the Board of Novikombank, Elena Georgieva, emphasized that the priority of the institution is to support the country's high-tech industry, and the creation of such a machine as the MC-21-300 will give a powerful impetus to the development of the Russian aircraft industry.