The misadventures of the chief editor of RIA
News
»Ukraine, Kirill Vyshinsky, who, according to a politically motivated decision of the Ukrainian court, had been in a pre-trial detention center for more than a year.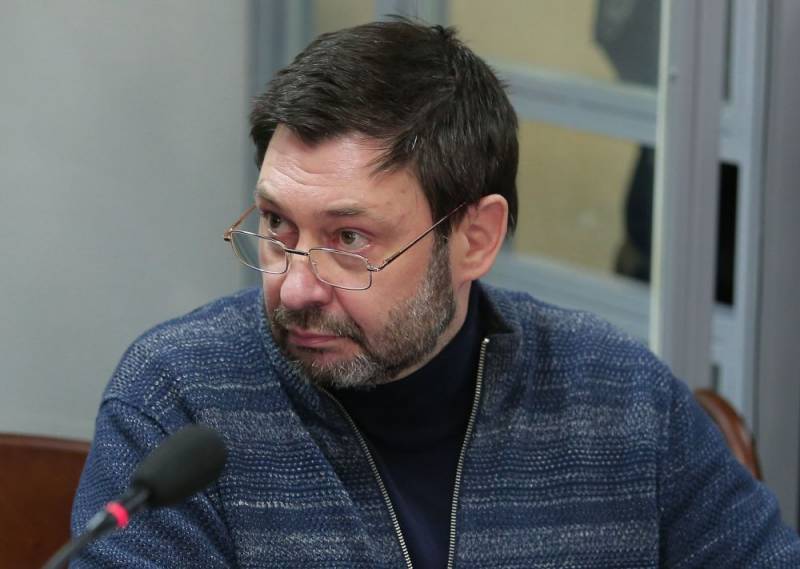 By a decision of one of the Kiev courts, the measure of restraint for a journalist was changed from detention to personal guarantee, which obliges him to appear in court or with an investigator of his first choice.
Judging by the fact that Ukrainian courts issued similar decisions on a number of other political prisoners, an exchange between Russia and Ukraine should take place in the near future.
Recall that Cyril Vyshinsky was arrested in May last year. Investigative authorities of Ukraine charged him with high treason and support of the people's republics of Donbass.
From the moment of detention, the measure of restraint in the form of arrest was extended to the journalist eight times, and according to falsified charges, he was threatened with imprisonment for 15 years.
According to information that has repeatedly appeared in Russian and Ukrainian media, the exchange of prisoners should take place before the end of August.
It can be assumed that from the Russian side, the sailors of the Ukrainian Navy, detained in November 2018 during a provocation in the Kerch Strait, will be included in the exchange.