Recently Turkish media
told
as the Syrian Air Force attacked a Turkish army convoy in the Syrian province of Idlib. And so, the Al-Masdar News (AMN) publication reports that the Russian aerospace forces attacked clusters of "moderate" terrorists and "barmalei" jihadists near the city of Khan Sheikhun, which is of strategic importance for the entire offensive operation to liberate Idlib province.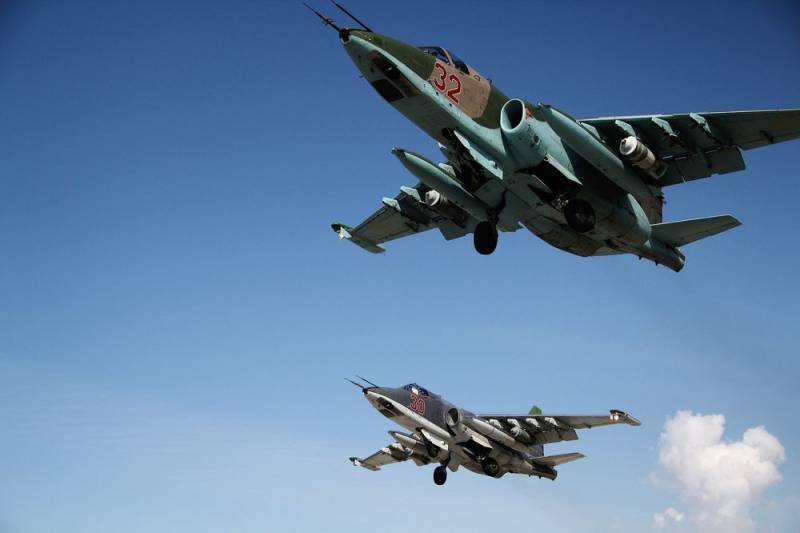 It is noted that as a result, the bases and convoys of militants were destroyed, while the units of the Syrian Arab Army (SAA) managed to take the key height of Talat al-Nimr. AMN clarifies that the Russian Air Forces continue to deliver massive strikes in the south of Idlib, preventing the "opposition" from regrouping their forces and assets. The publication posted a video on its YouTube channel, which clearly demonstrated how the Russian aerospace forces "ironed" militants.
It should be recalled that, according to the information of the Syrian agency SANA, on August 23, 2019, CAA units liberated several cities in the north of the Syrian province of Hama from militants, cleansing a boiler with militants, which was formed south of the city of Khan Sheikhun. What happened to the Turkish observation post, comfortably located in that area to cover the militants, is not reported.
However, it is known that after this, the city of Khan Sheikhun was surrounded by fire and the militants began to leave it. In turn, the advancing units of the SAA entered the city on the shoulders of the departing terrorists. After that, they started clearing the city and finally clearing its territory from militants.