Secret X-37 unmanned spacecraft, completing its next mission, broke its previous record for flight duration. The spacecraft launched into orbit on September 7, 2017 spent 717 days, 20 hours and 42 minutes in space. This was announced on the eve of the Internet portal Space.com. At the same time, the network publication emphasized that the purpose of this flight is still classified.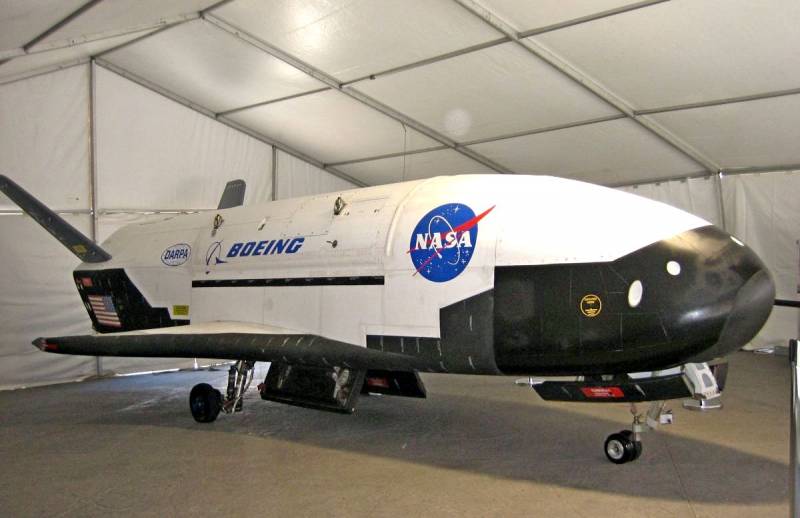 Recall that the development of the space plan was carried out by Boeing since 1999. The project, dubbed the X-37B Orbital Test Vehicle, began under the auspices of NASA. The device was originally created to repair satellites directly in orbit. However, in 2014, the program came under the jurisdiction of the US Air Force and was completely classified.
Test flights of the X-37 began in 2010 and continue to this day. It is not known exactly what goals the US military is pursuing. However, some experts suggest that with the help of a secret vehicle, reconnaissance satellites can be launched into orbit, or new ones can be tested.
Technology
.
All that is known about the characteristics of the "mysterious" drone is that it has a small cargo compartment, and the following dimensions: length 8,8 m, height 2,9 m and wingspan 4,6 meters. According to the portal Space.com, today the U.S. Air Force has at least two X-37s.