The impunity of the Ukrainian media, which began to be cultivated long before the Maidan, has led to the fact that the leading regional TV channel on the air can easily offend the majority of the country's inhabitants.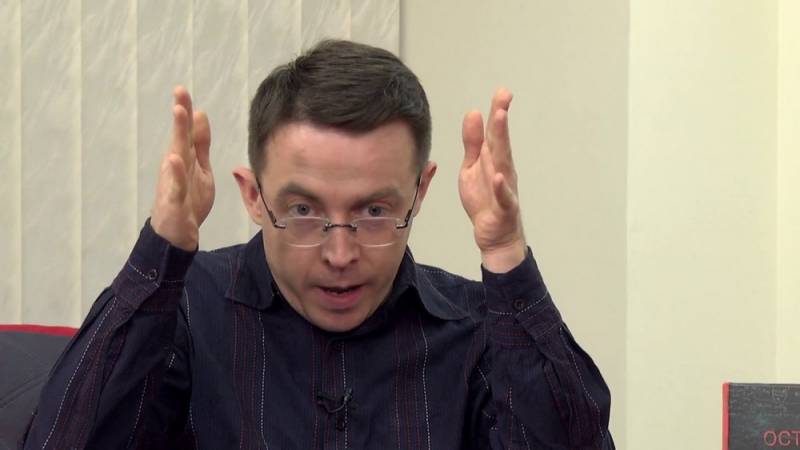 This is what the leader of the Lviv NTA channel, Ostap Drozdov, called voters of Vladimir Zelensky.
RIA FAN quotes the words of a journalist:
It must be absolutely stupid brainless ram to vote for such a person in the XXI century.
According to the presenter, expressed by him on the air, the majority of Ukrainian citizens are stupid, which is proved by every election in the country.
Drozdov believes that Zelensky is a Ukrainophobe without
political
beliefs and outlook, which scoffs at what is sacred for the "Svidomo" Ukrainian.
The journalist emphasized that only those "who passed the exam, who passed the filter of verification of cooperation with previous occupation regimes" should receive Ukrainian citizenship.
Actually, what Drozdov said is far from the worst example of what Ukrainian journalists allow themselves, fulfilling the will of the oligarchs who own television channels or publications.
And while the new Ukrainian government will not exponentially bring to justice "for a long language" at least one such "Drozdov", the "fifth power" will continue to further incite hatred among Ukrainians.