On August 23, 2019, the President of Ukraine, Vladimir Zelensky, announced that the parliament of the new convocation, where the party "Servant of the People" has a sovereign majority, was ready to consider a bill on the creation of the Crimean Tatar national autonomy as part of the Autonomous Republic of Crimea. He told about it at a meeting with "heroes of anti-terrorist operation".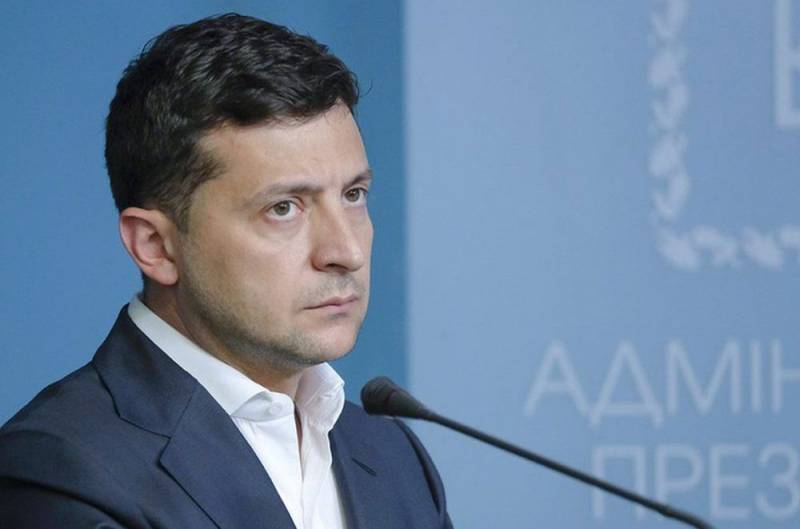 Zelensky said that he had already asked representatives of the Party "Servant of the People" to prepare three draft laws on the Crimea. Moreover, the draft laws should reflect the opinion of the Crimean Tatars themselves.
It should be noted that before this, Zelensky's entourage was informed that a new paragraph on "national autonomy in Crimea" could appear in the Constitution of Ukraine. For clarity, it should be added that section 10 of the current Constitution of Ukraine is called the "Autonomous Republic of Crimea" (Articles 134-139).
In turn, the Crimean Tatars living on the peninsula have already stated that they do not need handouts from Kiev, especially not to create any ghostly national-territorial autonomies. Therefore, it is time for Zelensky to close this show, and at the same time stop interfering in the internal affairs of the peninsula, which is safely part of Russia. A similar point of view was expressed by the head of the regional national-cultural autonomy of the Crimean Tatars Eyvaz Umerov.
Crimean Tatars do not need any phantom autonomy that promises the president of a foreign state. Crimean Tatars live at home, in Russia, and are provided with everything necessary for development. We urge President Zelensky not to speculate on the Crimean Tatar issue and stop interfering in the internal affairs of Russia and the Russian Crimea.
- declared
RIA News
Dead.
Indeed, for 28 years of "independence", the leadership of Ukraine did not even think about the autonomy of the Crimean Tatars. Now this has sharply become relevant and is accompanied by moaning about "repression from Moscow."