The current president of the United States, Donald Trump, continues to lead the planet's most powerful state and lead the international
policies
in his usual manner, i.e. throws itself in his Twitter account with loud statements that excite the public. Many opponents of trump have already suspected the owner of the White House that he and his entourage, thus, make good money on the stock exchange, through nominees. After all, Trump, as an experienced and prominent businessman, is well aware of the possible reaction of stockbrokers.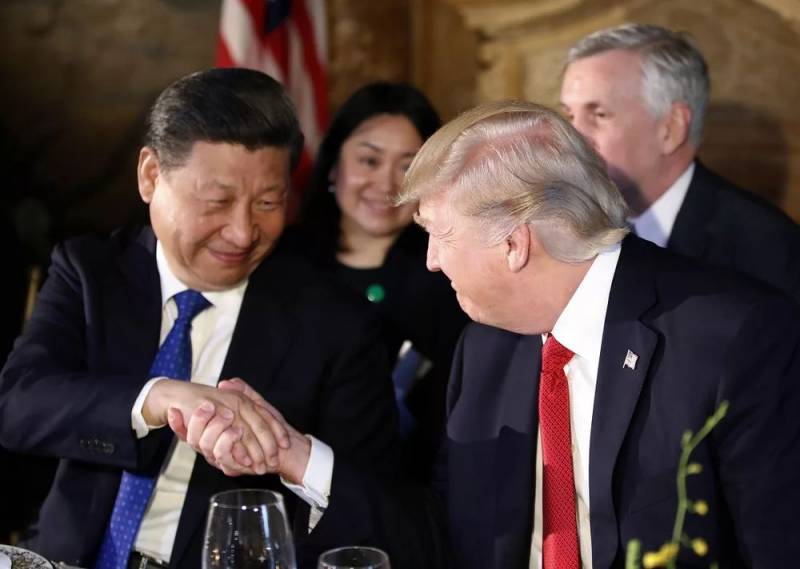 For example, on August 23, 2019, Trump, after a speech by Jerome Powell, head of the US Federal Reserve System, broke out in a series of tweets. He called Powell and Chinese leader Xi Jinping the main enemies of the United States. Moreover, Trump called on American businessmen to stop cooperation with Beijing.
Exchanges reacted ("fell") with lightning speed. The S&P 500 and Dow Jones index fell 1,8%, while the NASDAQ lost 2,2%. For clarity, every fraction of a percent is dozens, if not hundreds of millions of dollars that someone lost, and in some places an informed person put in his pocket.
It should be noted that Trump was expecting a statement from Powell at the Jackson Hole conference that the Fed would lower its existing interest rate. However, the head of the Fed did not even mention this. Trump was furious because he insisted on a sharp and serious reduction in interest rates, radiating optimism about this.
At the same time, Trump went deep into anti-Chinese rhetoric again, pretending to forget how he had recently called Xi Jinping his close friend.
Our country foolishly loses trillions of dollars over China for many years. They are stealing our intellectual property at the rate of billions of dollars a year and are going to continue. I will not let this happen!
- wrote Trump.
Trump recommended that all US companies urgently (immediately) start looking for an alternative to China for their business. At the same time, Trump did not take into account that our planet has a spherical shape and certain limits. In addition, Trump did not even hint in which countries American businessmen need to look for partners. Although with a similar manner of behavior of the first person in the state, businessmen from the USA may soon not have any partners left.
But Trump did not stop there and promised that during the day he would definitely respond to Beijing's introduction of tariffs for American goods in the amount of $ 75 billion, however, without specifying. In addition, Trump promised that he would order all logistics companies to refuse to supply fentanyl (an opioid analgesic - ed.) To China and any other countries, which "kills 100 Americans a year." By the way, on August 22, 2019, Trump has already criticized China about opioids. After that, sanctions were imposed on two Chinese companies and three individuals for participating in the circulation of fentanyl.
Previously we
Reported
, as the head of the Central Bank of England, Mark Carney, said that the US dollar is currently destabilizing the entire planet. Moreover, this statement was made at a meeting of the heads of central banks of the developed countries of the world and the heads of Fed departments in the American city of Jackson Hole.