Recently we
Reported
how China refused to participate in trilateral negotiations with Russia and the United States over arms control. And so, on August 23, 2019, the president of Russia, Vladimir Putin, made an important statement at an operational meeting with the permanent representatives of the Russian Security Council regarding the US withdrawal from the INF Treaty and recent missile tests in that country. The full text has already been published on the official website of the Kremlin.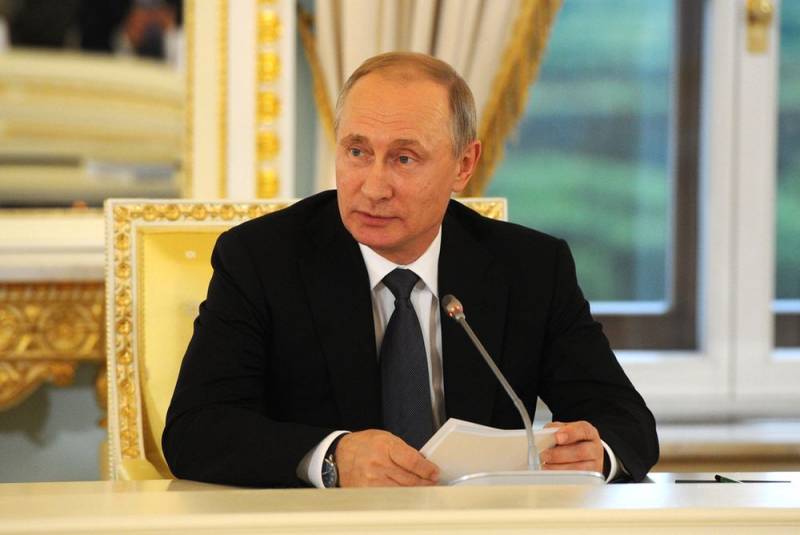 The head of state reminded those present that on August 18, 2019, the United States tested a cruise missile, which, according to the Americans themselves, hit the target at a distance of over 500 km. The President noted that until then, the Americans stubbornly denied the possibility of using the MK-41 (ground-based missile defense launchers) to launch Tomahawk sea-based cruise missiles. However, now, the truth has become apparent to everyone.
Now the fact of violation (INF Treaty - Ed.) Is on hand, it is impossible to dispute it - they themselves said this.
- Putin stressed.
So now the question is what the United States actually deploy in Poland and Romania - missile defense systems or strike missile systems with a decent range. Putin said that the United States had tested only 16 days after the formal end of the INF Treaty.
And it is obvious that it was not improvisation, but became the next link in the chain of events that were planned and carried out earlier.
- Putin said.
He stressed that Washington had organized a propaganda campaign about allegedly non-compliance by Russia with the provisions of the INF Treaty.
As it is now obvious to everyone, its only goal was to cover up the work carried out by Washington in violation of the Treaty and its initial intention to withdraw from it.
- explained the head of state.
According to Putin, now the Russian leadership has no doubts about the true objectives pursued by the American "partners".
Having got rid of the established restrictions, untie your hands to deploy previously forbidden missiles in various regions of the world. American
policy
of a very high rank and level, they say that the deployment of new systems can be started from the Asia-Pacific region, but this also affects our fundamental interests, because all this is close to Russian borders.
- Putin added.
Putin said that Russia never wanted and was not going to get involved in an arms race.
Russia's development of the latest weapons was triggered by Washington's unilateral withdrawal from the 2003 Missile Defense Treaty. We were simply forced and were obligated, of course, to ensure the security of our people and our country. We are doing this now and will certainly do in the future.
- summed up Putin.
After that, the Russian leader instructed the Ministry of Defense, the Ministry of Foreign Affairs and other departments to study and analyze the degree of threat and take comprehensive measures for a symmetrical response.