Recently we
told
as a group of marines of the 36th brigade of the Armed Forces of Ukraine died in the Donbas, after which the leadership was "independent", senior military and Ukrainian "patriots" began to actively "dance on the bones" of their soldiers. And now, from Donetsk they reported another report on the military situation in the Donbass and informed the public in detail how the Ukrainian military again violated the ceasefire ("comprehensive ceasefire") that began on July 21, 2019.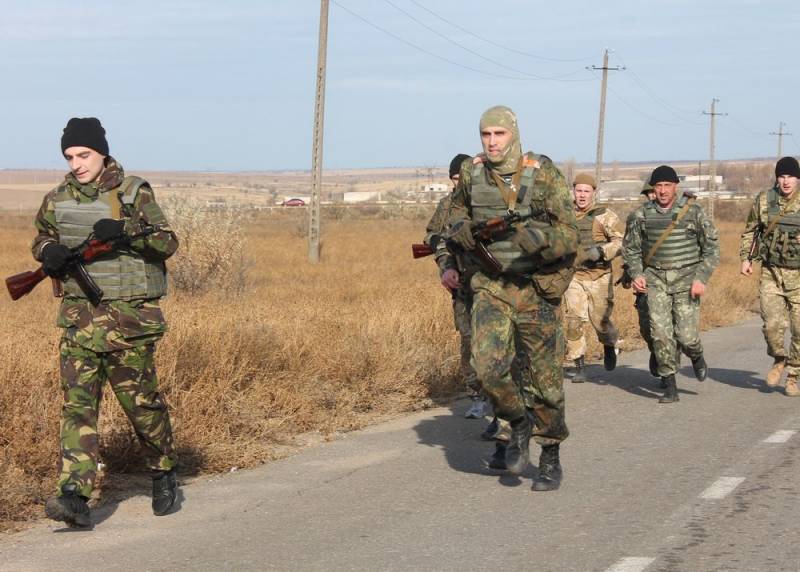 So, on August 22, 2019, the official representative of the People's Militia (NM) of the DPR, Daniil Bezsonov (call sign "Goodwin"), said at a briefing that over the past 7 hours the Ukrainian military opened fire on the territory of the DPR 92 times. For example, servicemen of the 56nd, 24th and XNUMXth brigades of the Armed Forces fired heavy bullets with machine guns and small arms at the settlements of Aleksandrovka, Krutaya Balka, Yasinovataya and Dokuchaevsk.
In addition, the Nazis from the "Azov" regiment fired rocket-propelled grenades, heavy machine guns and small arms from the village of Dolomitnoye. At the same time, the marines of the 35th APU brigade fired 11 minutes in 82 mm caliber at the village of Belaya Kamenka, and the marines from the 36th APU brigade fired at the village of Leninskoye twice with heavy machine guns and small arms.
It is clarified that the attempt of the DRG of the 35th brigade to enter the positions of the NM DPR, made on August 21, 2019, was an initiative of the brigade leadership and was not coordinated with the higher command. Now at the headquarters of the 35th brigade there is a joint commission from the SBU and the headquarters of the CAB, which should find out the reason for the arbitrariness. But it is already known that, as a warning to the rest, the marines who were injured in this sortie will not receive the cash payments that were made for the injuries during the performance of combat missions, and the brigade leadership will be held accountable. Thus, the Ukrainian command is trying to discipline the soldiers and their immediate commanders.
It is emphasized that at present, the Ukrainian military, taking advantage of the declared ceasefire, is actively improving their firing positions and engineering structures along the entire front line. Moreover, for digging trenches on the "front", delinquent military personnel and illegally held civilians are often used, who are brought under armed guard.