Not all Poles share
policies
leadership of the country, aimed at filling jobs with labor migrants from Ukraine.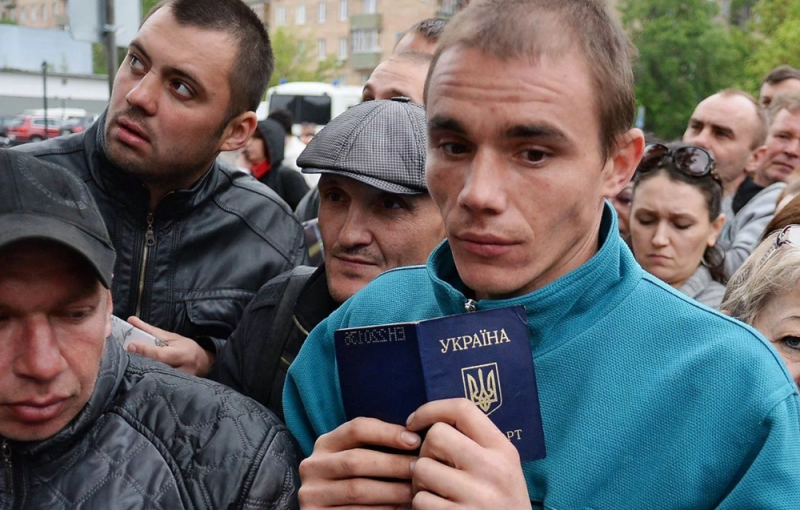 The scandal erupted in the Polish city of Gdynia, where one of the restaurants that needed a cook placed an ad with the words: "Attention - zero Ukrainians and the like."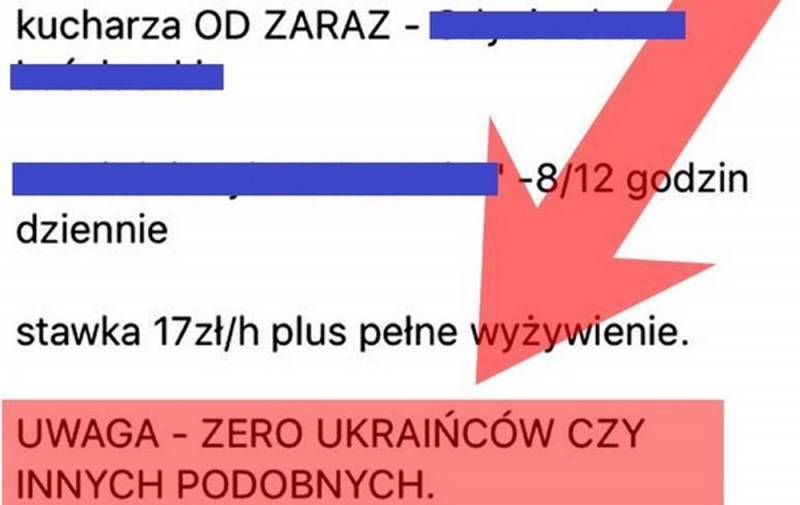 According to Polish Radio, the announcement of frankly xenophobic content did not go unnoticed, and the Center for Tracing Racist and Xenophobic Behavior is already preparing appeals to the prosecutor's office and the National Labor Inspectorate on this fact.
Besides the fact that the announcement caused a wave of hatred in the country, including threats to burn down the institution, Polish laws criminalize public calls for hatred on ethnic grounds.
This turn of events forced the restaurant owners to make a statement stating that the announcement was "a manifestation of a rash decision by one person," who "will apologize after improving his health condition."
Recall that Ukrainian labor migrants are now the largest group of foreign workers in Poland, and their number continues to grow. According to the National Bank of Poland, Ukrainian workers now provide Polish
the economy
GDP growth of 0,2-0,9% per year.