Service in the armed forces units located on the contact line in the east of the country is deadly for Ukrainian soldiers, primarily because of the state of discipline in these units.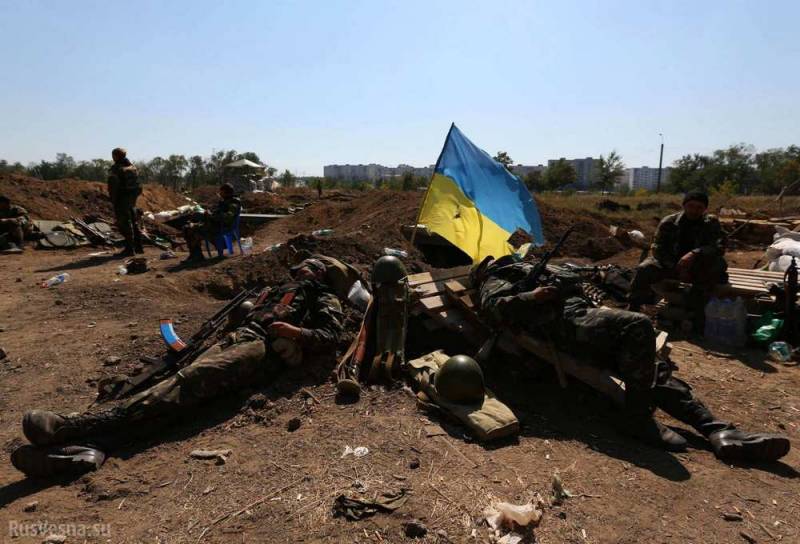 As the head of the press service of the DPR People's Police Department, Daniil Bezsonov told reporters, a monstrous crime occurred in the 18th battalion 19 of the Armed Forces of the Armed Forces in the area of ​​Makedonovka at night from August 501 to 36.
In the course of the drunken showdown between units that became commonplace, one of the servicemen was killed with a knife in the neck.
The parties to the conflict, in order to hide the traces of the crime, cut off the victim's head and laid the body on the rail, which, in their opinion, should create the illusion of suicide.
However, the staging was performed so poorly, and there were so many "good intentions" in the unit that it was not difficult for the military police to restore the true picture of the crime and detain the three killers.
Recall that earlier we
wrote
that a well-known Ukrainian volunteer, Yuriy Kasyanov, complained on Facebook that there were fewer and fewer people wishing to fight for the "independence" of Ukraine, and the former atoshniks, for the most part, either drink too much or use drugs.