The latest modification of the Russian ekranoplan "Orion-10" passed its latest sea trials. Tests were conducted on Lake Onega (Republic of Karelia). It is reported that the prototype met all its expectations and will soon be sent to the customer - one of the countries of Western Asia.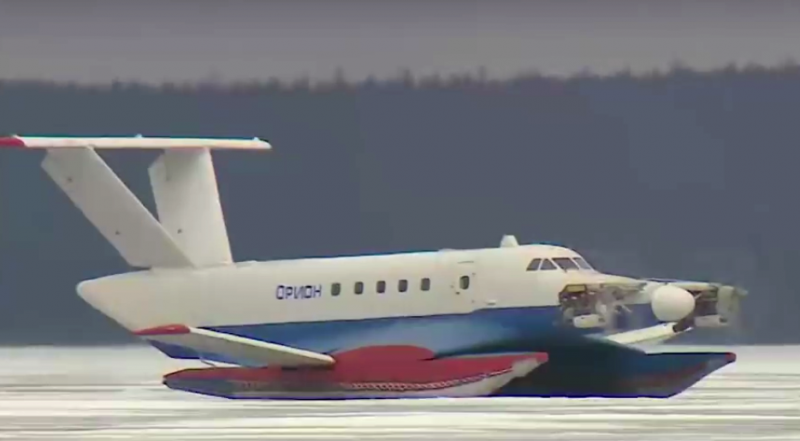 An experienced pilot, Igor Dobrovolsky, who has been testing the ekranoplanes for the past 30 years, took part in the tests of the device. The pilot emphasized that at the moment, Orion-10 has no world analogues. The new Russian novelty reaches a speed of up to 200 km / h and can accommodate up to 8 passengers, not counting the crew members. At the same time, thanks to the on-screen mode, the promising vehicle will be able to literally "jump over" small vessels or other obstacles that arise along the route, rising to a height of up to 20 meters.
Current sea trials lasted 30 minutes. As a result, the ekranoplan not only was able to meet all expectations in terms of control and operation of the systems, but also improved the initial indicator of fuel economy. Now, before Orion-10 will be handed over to the customer, he will have to pass the test for maximum take-off weight.