The five-year struggle against the Ukrainian army, exceeding their number of manpower and
equipment
forces the defenders of the Donbass to seek new effective methods of confrontation.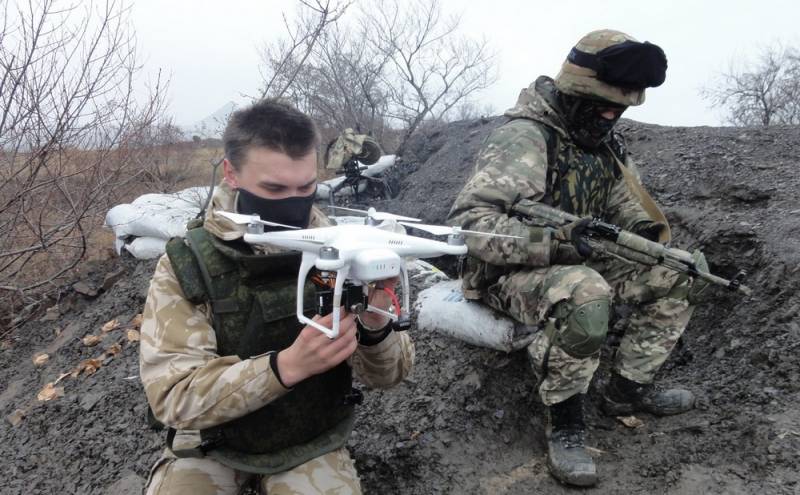 Ukrainian media issued a statement by marines on the contact line in the Mariupol direction who complain about the use of improvised drones by DPR units, dropping bombs on their heads.
According to Ukrainian security officials, this is a terrible weapon, because the drone is not visible at night, and the bombs dropped from it fly quietly, and it is impossible to predict when and where they will fall.
APU Marines said that the only way to counter this is to fire in response, but in dark conditions it is ineffective.
It should be noted that Ukrainian units themselves actively use drones to strike at the positions of the defenders of the Donetsk People's Republic and at civilian targets located in the vicinity of the combat zone.
Recall that in May, the DNR militia shot down two Ukrainian drones launched by the 57th APU brigade to reset explosive devices in the vicinity of the Spartak village, and on August 11 a shock UAV of the 36th brigade that carried a VOG-17 grenade was shot down, presumably for discharge on civilians in the village of Leninsky.