Not all Russians shared the joy that the emergency landing of the Airbase A-321 of Ural Airlines, flying on a Moscow-Simferopol flight, ended without any casualties.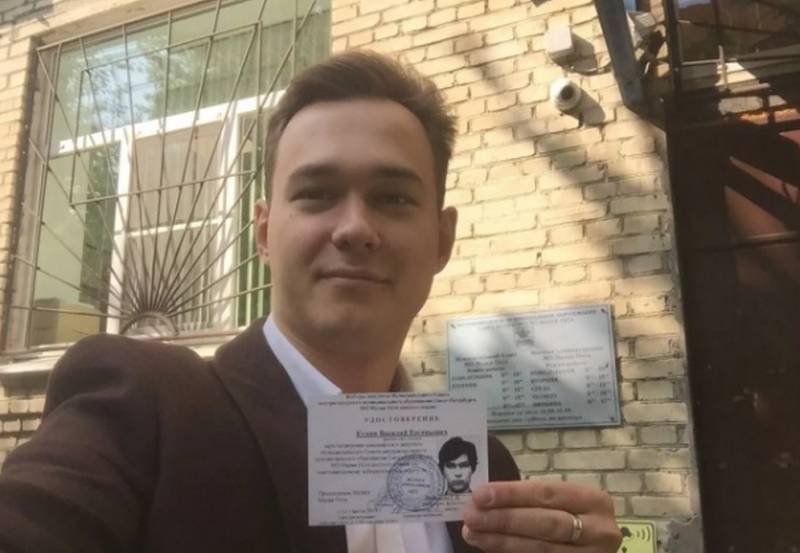 And, if the regret about the happy outcome for the passengers of the flight is understandable when it is expressed by Arkady Babchenko, who has long lost his human appearance and dignity, who fled to Ukraine, then it is completely incomprehensible when a resident of St. Petersburg gloating, Vasily Kunin, who is a candidate from the party Mr. on Yavlinsky Yabloko to the municipal council of Malaya Okhta.
This young man dreaming of
political
career, posted on his page on Twitter "vasek96" a record of the following content:
A nefig to the Crimea to fly. But seriously, the pilots are great fellows.
For many people, language far surpasses common sense, but there is always a chance to correct a mistake.
However, despite numerous negative comments about the record, the representative of Yabloko, instead of admitting his mistake and deleting the record, stubbornly continues to carry nonsense about the "occupied" territory and about his fear of banning entry into the territory of Ukraine and the USA:
I just reason rationally and do not want to lose the opportunity to enter Ukraine, as well as possible problems with visiting Europe and the USA.
That is, a person who wants to make a career in politics in one of the greatest and most respected states in the world is afraid that he will be blocked from entering Ukraine and the United States.
Actually, with his post and comments, the infantile Kunin clearly shows what awaits Russia if he and others like him come to power in the country.