It seems that the American company Sierra Nevada has decided on the carrier through which the Dream Chaser cargo spacecraft will be put into orbit. Initially, two options were considered: the Atlas 5 rocket, equipped with the Russian RD-180 engine, and the Vulcan, which operates on two American BE-4s.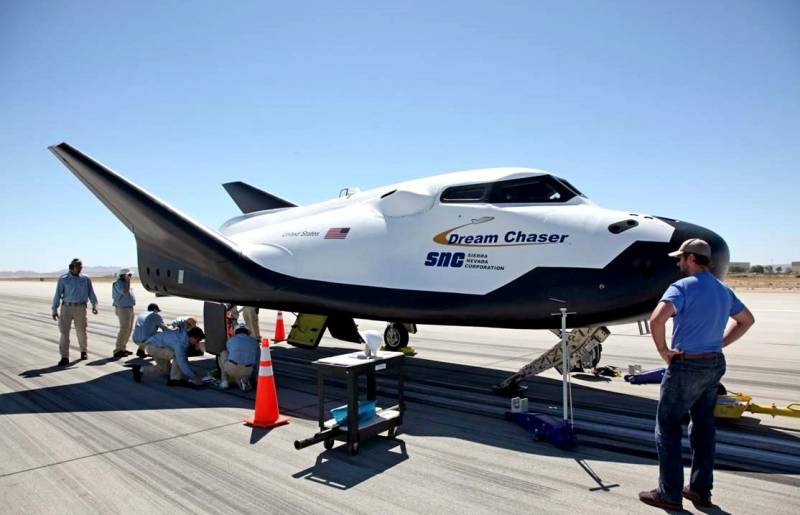 And now, on the eve it became known that company representatives chose Vulcan for the first six flights of their spacecraft. A corresponding agreement has already been signed with the ULA consortium producing both of the above missiles.
Recall that the reusable device Dream Chaser, created by SpaceDev (a structural unit of Sierra Nevada Corporation), is designed to deliver goods to low Earth orbit, in particular to the ISS. The aforementioned corporation will become the third US company (after SpaceX and Northrop Grumman) to develop a cargo spacecraft under a contract with NASA.
Dream Chaser is a reusable vehicle, made in the likeness of the Soviet orbital unmanned rocket plane BOR-4. It has a horizontal landing, and can not only plan, but also make an airplane flight, followed by landing on runways at least 2,5 km long. The first launch of the ship is scheduled for September 2021.