The head of the Ministry of Natural Resources and Ecology (Ministry of Natural Resources) of Russia, Dmitry Kobylkin (in office since May 18, 2018), said that Moscow could ban the export of wood to China if Beijing did not contribute to resolving the issue of illegal logging in Russian territory. At the same time, the Minister is confident that if the Chinese side displays consciousness, i.e. takes specific (certain) steps, then this problem can be solved.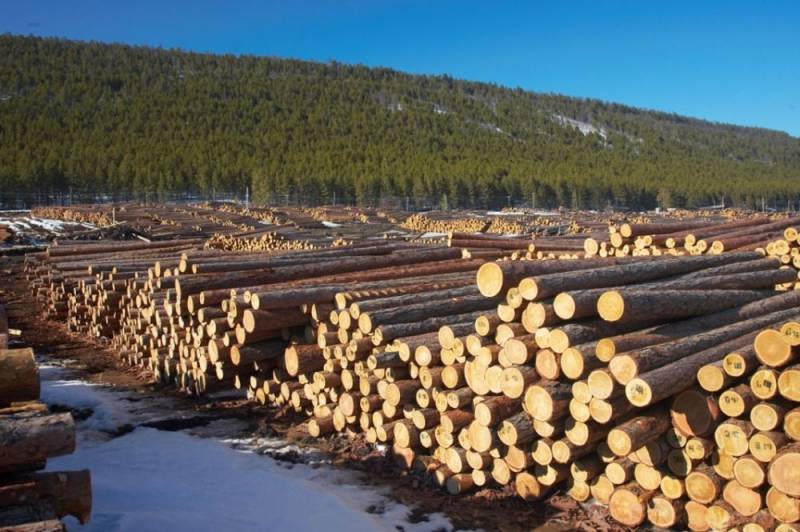 The head of the department spoke about this in detail in an interview with the newspaper
"Vedomosti"
which was published on August 15, 2019. According to Kobylkin, if the Chinese "comrades" continue to engage in primitive buying up timber, leaving Russia only problems, then Moscow will have no other choice but to ban such exports. In addition, the minister announced the offer to Beijing to participate in forest planting.
They come, buy wood, and we rake the rubble. China should clearly understand that if they do not join in the solution of this problem, then we will have no other option but to ban the export of timber completely.
- said Kobylkin.
I propose to China, together with us, on our territory, along the border, to build breeding and seed-growing complexes and to plant forest planting material. To restore for our children and grandchildren what the "black lumberjacks" cut down.
- added Kobylkin.
It should be noted that China is the largest consumer of wood on the planet. According to UN information, this country accounts for 39% of all wood purchases in the world. At the same time, Russia is one of the world's largest exporters of wood. Moreover, a significant part of the export is illegal, as it passes through gray and black schemes, i.e. without payment of due taxes and forest restoration. That is why illegal logging, with further sale to China, is a serious problem for Siberia and the Russian regions bordering this country. Moscow is not opposed to the export of timber to China; it just wants to make this process civilized.