On August 15, 2019, the Airbus A321 airliner of the Russian airline Ural Airlines, flying from the Zhukovsky airport with flight U6178 Moscow-Simferopol, made an emergency landing in the Moscow Region. On board were 233 people: 226 passengers and 7 crew members. According to preliminary data, 10 people were injured in a hard landing on a corn field, including 3 children.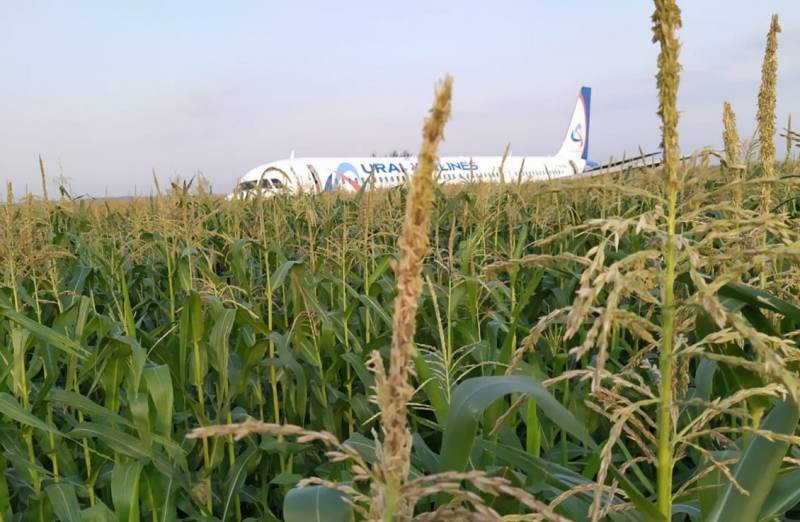 According to the Federal Air Transport Agency, during takeoff, the airliner collided with a flock of seagulls. The aircraft made the mentioned landing at a distance of several kilometers from the airport runway from which it flew. Landing was carried out with the chassis removed and the engines turned off. The Russian Emergencies Ministry informed the public that the cause of the emergency was the failure of the right engine, which caught fire after a bird got into it.
Sources say the incident happened 15 minutes after the liner took off. The crew landed the plane in the field "on the belly", near the village of Rybka, located 3-5 kilometers from the Zhukovsky airport.
At the same time, the Investigative Committee of Russia (ICR) has already opened a criminal case on violation of safety rules. The prosecutor's office is checking. A special commission has been formed to investigate the incident, which includes representatives of the Federal Air Transport Agency.