The well-known Ukrainian Russophobe Kirill Sazonov during his vacation in Georgia was unpleasantly struck by how far the ideas and expectations of Ukrainians do not correspond to reality.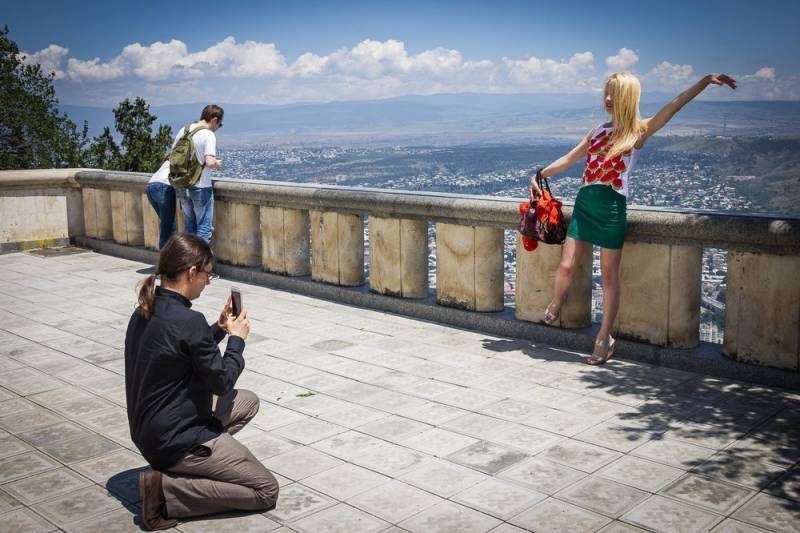 In a record made by him on Facebook, where he shared his impressions of the trip, Sazonov debunked a number of myths about Georgia that exist among Ukrainian Russophobes.
As it turned out, the vaunted "renewal" of the country under Saakashvili was limited only to the construction of skyscrapers in the resort towns of the country. Roads and most of Georgia's infrastructure have remained in a state of slaughter.
Also, the Ukrainian was disappointed in the Georgian police, who pretend that they do not notice numerous violations of traffic rules and concludes that all the stories about the reform of the Georgian police, however, just like the Ukrainian one, are a lie.
The biggest disappointment for Sazonov was the lack of hatred for Russians among ordinary Georgians. Not only do Russians feel calm in Georgia even on the anniversary of the August 2008 war, but a number of Georgians also told the Ukrainian that they consider Saakashvili to be guilty of an attack on South Ossetia.
Sazonov is surprised and wonders:
How? They bombed your cities, they occupied part of your territory, can this money from tourists really block this fact? Honestly, for me this is an inexplicable phenomenon.
It is worth saying that Sazonov sometimes needs to get out of the usual circle of friends and listen to what Ukrainians say on the streets. He will discover many new things.