Bench tests of a promising hypersonic ramjet engine on the eve were conducted by the US Air Force Research Laboratory. According to the designers, this installation should become the basis for the creation of new units for hypersonic aircraft.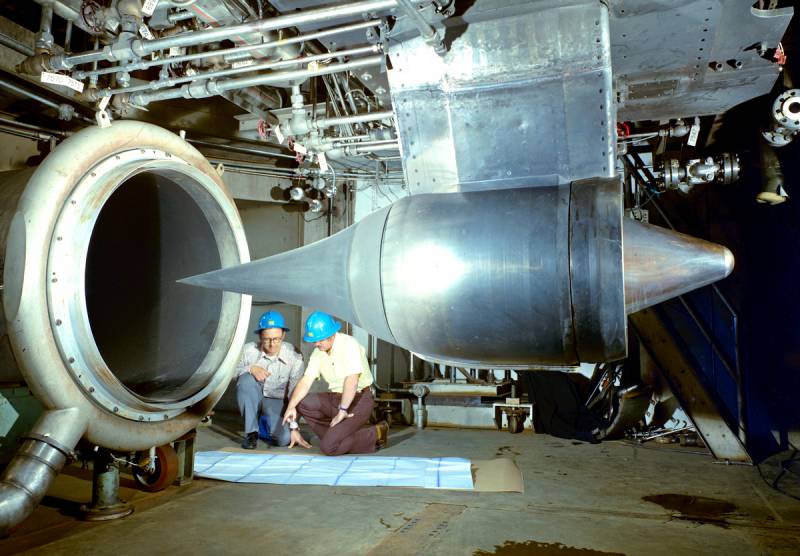 The development of the new engine is being carried out by Northrop Grumman by order of the US Air Force Research Laboratory. For nine months of work, several bench tests have already been carried out, the total time of which was about 30 minutes. As experts from the aforementioned laboratory emphasize, the test bench used for testing was specially built for this power plant.
The size of the promising unit is 5,5 meters, and the thrust that the installation was able to develop during the last tests was 58 kN. It is worth noting that this value is a record for the entire history of the development of hypersonic ramjet engines in the United States. There is currently no more information about the promising unit.
Recall that in hypersonic engines of this type, air is supplied directly to the combustion chamber without the use of additional compressors. The oncoming air stream during the flight enters the air intake, and then, passing through the tapering compression chamber, is fed directly to the combustion chamber. Such units are capable of functioning at a flight speed of 4 Mach numbers.