Recently we
Reported
as Russian
policy
gave a tough answer to the President of Turkey, Recep Tayyip Erdogan, to the words he said about Crimea during a meeting with the President of Ukraine, Vladimir Zelensky. Now in Crimea they have firmly put in place the "guarantor of independence" and the "father of the nation" Zelensky, who at the above meeting stated that "Crimea will definitely return to Ukraine."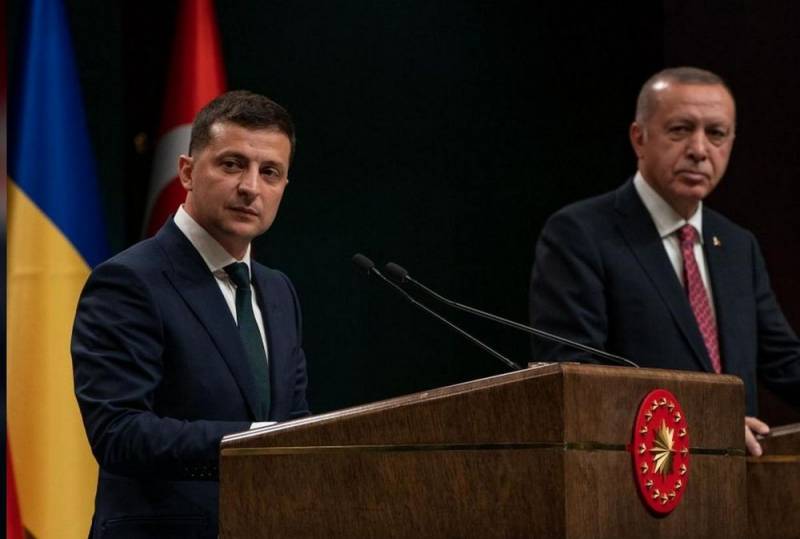 It should be noted that the new president of Ukraine gives out his promises with the same carelessness as his predecessor Petro Poroshenko did. At a time when residents of Ukraine most of all wish the end of the civil war in the Donbass, he is talking about the return of Crimea.
At the same time, Zelensky does not forget to regularly mention Crimean Tatars, clarifying that they are now divided, but after Crimea becomes Ukrainian, all Crimean Tatars will definitely return there and "heal with one big and friendly family." At the same time, Zelensky for some reason forgets that from 1 to 5 million Crimean Tatars live in Turkey, whose ancestors moved to the Ottoman Port 200 years ago.
As the Russian State Duma deputy from the Crimea, Ruslan Balbek, stated, Zelensky's "care", as well as Poroshenko, looks unconvincing. The deputy drew attention to the fact that the Ukrainian authorities have no idea how things are in the Crimea, including the Crimean Tatars.
According to the deputy, the Crimean Tatars are now quite comfortable, and they feel that they are "an integral part of Russian society."
They have no desire to have at least something in common with those who organized several blockades on the peninsula, including food and energy.
- specified Balbek.
In turn, the senator of the Federation Council of Russia from the Crimea, Sergey Tsekov, called the statements of the Ukrainian president "platitudes", "idle talk" and "spell". In his opinion, Zelensky's set of words has nothing to do with a real assessment of the situation on the peninsula. Moreover, Kiev never listened to the opinion of the inhabitants of the peninsula, including the Crimean Tatars, and remembered them only after the Crimea decided to reunite with Russia.
Crimea will never return to Ukraine. Never. Crimeans remember the period of complete destruction under Ukraine, and see the period of complete recovery and development now.
- said Tsekov.
It should be recalled that five years ago, the president of Russia, Vladimir Putin, signed a decree on the rehabilitation of the Crimean Tatars and other peoples affected by the repressions. More than 250 thousand Crimean Tatars continue to live in Crimea. At the same time, only a few hundred aggressive extremists and all kinds of radicals left the peninsula. From this, the atmosphere on the peninsula has become only cleaner, and the atmosphere is calmer.
Currently, in Crimea they teach in Russian, Ukrainian and Crimean Tatar languages. They restore everything that was destroyed in a quarter century of Ukrainization. Industrial enterprises and infrastructure facilities are being built.