On August 8, 2019, UkSATSE officially announced that on August 7, 2019 it was forced to launch the Boeing-738 REG - VQ-BMG of the Russian airline Globus, which operated flight GLP636 (flight from the Italian city of Bari to Moscow). Russophobic haters from among the Ukrainian "patriots" have already expressed their indignation at this occasion.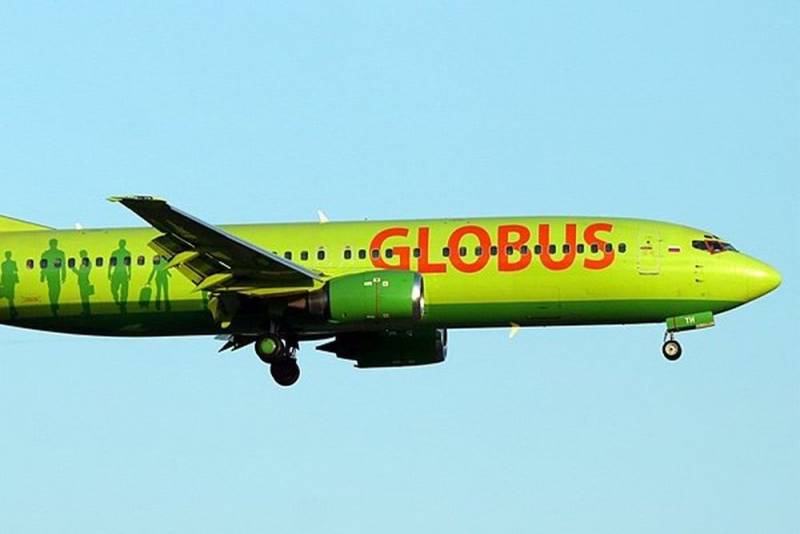 It should be noted that the pilot of the airliner received permission from the dispatchers of the Ukraerocenter (Lviv RDC) to use the airspace of the "European nation" in connection with the bypass of the thunderstorm front. In the airspace of Ukraine, the Russian aircraft was only 26 minutes, but this was enough for the department to make excuses to the "patriots".
We acted in accordance with international standards and recommended practices of ICAO, and the decision of the GACU Aviation Safety Council for the sake of air traffic safety and avoiding an emergency during flight. For UkSATSE, as a national provider of air navigation services, flight safety in the airspace of Ukraine remains a priority.
- The agency said on a Facebook page.
The ministry said that they acted exclusively in accordance with the decision of the Flight Safety Council of the State Aviation Service of Ukraine of December 2, 2015, legislative and regulatory acts of Ukraine in the field of aviation and the use of airspace, adhering to ICAO standards. In addition, such actions are simply provided for in bad weather by an agreement (LoA) between the relevant authorities of Ukraine, Slovakia and other countries. In short, the agency literally "chewed up" that the admission of a Russian airliner into its airspace was not a "stink", as it was done to prevent a possible catastrophe and death.
It should be added that the Russian airliner entered the Ukrainian airspace at 15: 07UTC through the LADOB navigation point at FL370 and left at 15: 33UTC through the AMIRI navigation point at FL370. Moreover, in the published satellite image, powerful convective (thunderstorm) clouds are clearly visible in the region over Ukraine, Poland and Belarus as of 17: 45UTC + 2 07.08.2019/11/XNUMX. Data provided by the METEOSAT-XNUMX satellite of the European Organization for the Exploitation of Meteorological Satellites (EUMETSAT).
Despite this, many Ukrainian "patriots" have already turned in the social networks to the SBU with a request to check the activities of UkSATSE. According to them, "there was no need to give permission to the Russian board, he could board at any foreign airport", and if a Russian airliner was missed, then he had to be "landed and arrested in Lviv".
We remind you that from 1.00 Moscow time. November 26, 2015, Ukraine has a ban on entry into the airspace of the country by Russian airlines. It was introduced by Prime Minister Arseniy Yatsenyuk. After that, the Federal Air Transport Agency introduced retaliatory measures, banning Ukrainian air carriers from flying over Russian territory.