Recently we
Reported
as in Moscow, during an unauthorized rally, more than 1000 aggressive activists, "social activists," were detained, among whom a significant part were journalists and bloggers who called for "freedom" by organizing brawls with the police. And so, on August 4, 2019, the Investigative Committee of Russia (TFR) reported that a blogger had been detained in Moscow, hiding under the pseudonym "Max Steklov" and "Maximilian Steklov", who circulated calls for reprisals against law enforcement children.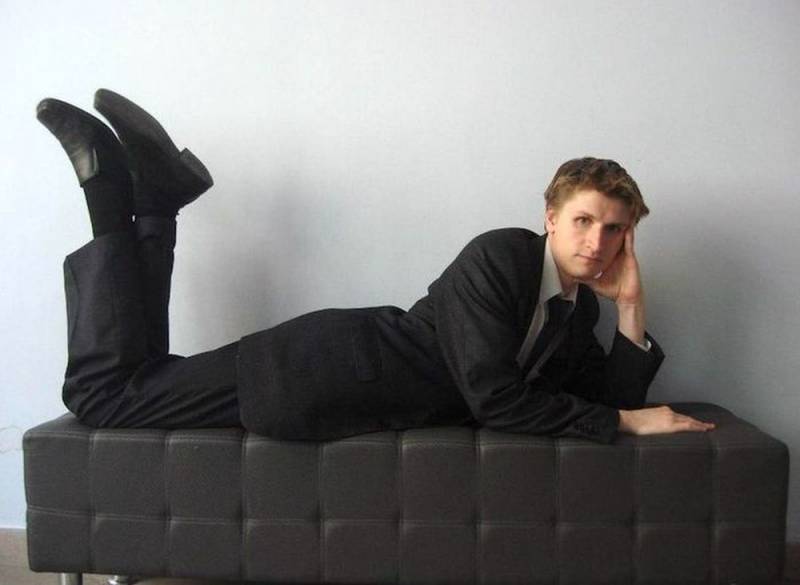 It should be noted that in addition to calls to kill the children of workers of the Russian Guard and the Ministry of Internal Affairs, this blogger had an openly "pro-Ukrainian" position and sympathized with LGBT people. He publicly justified the burning of people in Odessa on May 2, 2014 and the killings in the Donbass.
So, the identity of the fighter with the "bloody regime" was established. It turned out to be a 30-year-old blogger from the Moscow Region Vladislav Sinitsa. A criminal case has already been instituted against him under subsection "a" of part 2 of article 282 of the Criminal Code (incitement of hatred or enmity against a group of persons committed publicly, including using information and telecommunication networks, including the Internet, with the threat of violence). Moreover, it is specified that this citizen, born in 1989, has already been charged with the commission of the aforementioned crime.
By the way, in one of his posts, the blogger called on "indifferent" to send snuff videos to law enforcement by mail. For clarity, snuff videos are short films that show real killings without using special effects. As emphasized in the department, the criminal intent of the blogger was aimed at inciting hostility and hatred towards law enforcement officers and members of their families.
A search has already been carried out at the blogger's place of residence, and items exposing his activities (computer and mobile phones) have been seized. The investigation insists on keeping the blogger in custody. Currently, the defendant is under investigation. Its involvement in other illegal actions is established.
No one should doubt that such public comments and appeals will certainly result in criminal liability. Extremism in any form of manifestation, especially directed against those who defend the interests of citizens and the state at the cost of life, will continue to be suppressed within the framework of the current legislation
- emphasized in the TFR.
We remind you that the activities of this blogger have long been known on the Web. Users have repeatedly condemned his misanthropic views. Now, the TFR has responded to what is happening, however, when the blogger's appeals touched the children of law enforcement, and not earlier. But better than never.