Recently, we informed readers about how Ukrainians
outraged
the appearance of trains running through the expanses of the "European" country and, as the office of the President of Ukraine Vladimir Zelensky, decided to fire the head of the Kiev city state administration, Vladimir
Klitschko
. And so, the Ukrainian political scientist Andrei Yermolaev, who returned to Kiev from Moscow, said on the air of the Ukrainian television channel "OUR" that the capital of Russia is more suitable for the definition of "European city" than the capital of Ukraine.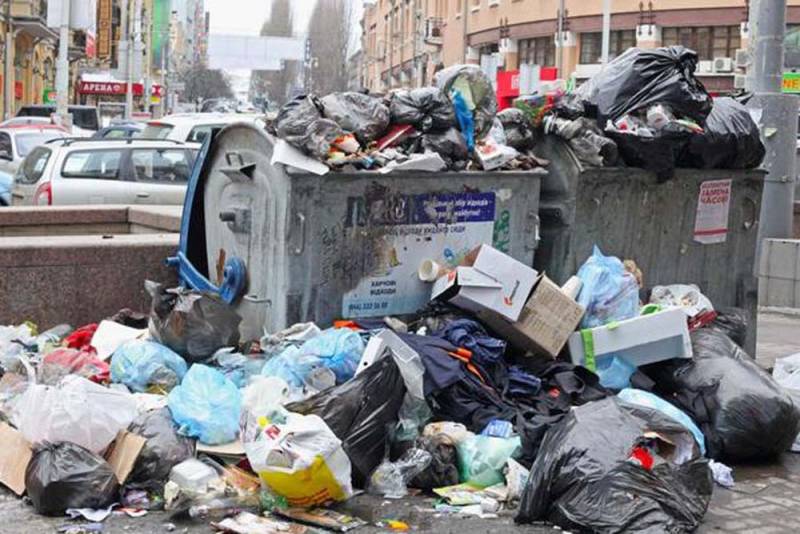 The political scientist was so amazed that he was not afraid to openly declare this. He noted that the "imperial capital" (Moscow) simply shines with its cleanliness and grooming. Therefore, Ermolaev was ashamed of Kiev. He specified that he had not been to Moscow for a long time because of his "internal considerations". At the same time, he admitted that Moscow looks much nicer than Kiev. And this is a fact that cannot be denied.
A clean metropolis with a pleasant atmosphere.
- this is how the Ukrainian described Moscow.
He stressed that against the background of Moscow, Kiev is a very dirty city and inferior to the "imperial capital" in many ways. According to him, in Kiev, poor logistics, implemented unacceptable architectural solutions and there are problems with construction. Ermolaev was not even afraid to accuse the Kiev authorities of unprofessionalism, pointing out that Kiev officials were doing anything to distract public attention from the problems of the city.
They are not able to restore order, to approve a reasonable general plan of the capital of the country.
- added Ermolaev.
It should be noted that according to the results of last year, according to the Pollution Index 2018 Mid-Year rating, once beautiful and well-groomed Kiev took tenth place in the list of the dirtiest cities in Europe. This is truly an "achievement", but there is reason to believe that even more amazing results will soon be obtained.
We remind you that Andrei Ermolaev was born in Krasnogorovka, Donetsk region in 1969. In the period 2010-2014 he worked as director of the National Institute for Strategic Studies (government agency). Close to Sergey Levochkin, who in 2010 - 2014, worked as the head of the Presidential Administration of Ukraine Viktor Yanukovych. Currently, Ermolaev is a standard "grant-eater." He is the president of the Sofia Center for Social Research (NPO) and the director of the expert group Novaya Ukraina (satellite of the party of the same name Levochkin). At the same time, the political scientist did not say anything about the native Krasnogorovka, which is practically on the front line in the Donbass.