In Soviet society there was a "horror story" that the KGB "irradiates" people with some rays. There were even particularly impressionable personalities, with mental deviations that really used foil caps to counteract "radiation aggression." And now, the State Border Guard Service (GPS) of Ukraine officially announces that the Russian border guards shine on the employees of the Ukrainian department with a "green beam."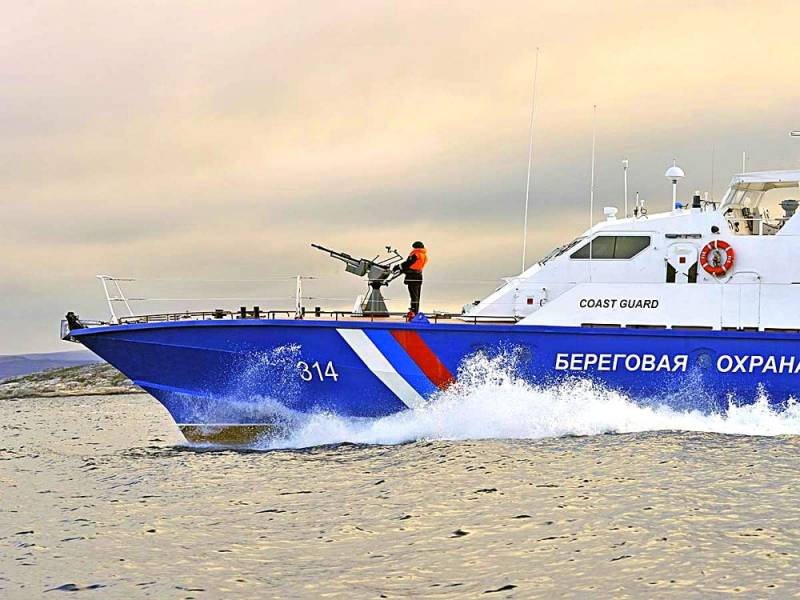 From the direction where one of the ships of the Coast Guard of the FSB of the Russian Federation is recognized, the boats of the marine guard of the State Border Service of Ukraine are illuminated with a green beam
- said in a statement by the Ukrainian department.
It should be noted that these "terrible" events, in the opinion of the State Fire Service of Ukraine, take place in the waters of the Sea of ​​Azov. Moreover, the "sinister sessions" continue for the second night in a row, at the same time, which cannot but arouse additional suspicion among the Ukrainian "patriots".
The so-called lighting sessions last for several minutes. No damage to the health of the crews and failure of technical equipment after exposure to the beam has been recorded at present.
However, taking into account that similar phenomena that occurred on the landline on land have repeatedly led to injuries of military personnel, appropriate measures have been taken to protect the life and health of personnel
- emphasized in a statement by the GPS of Ukraine.
It is clarified that information about another Russian "provocation" has already been transmitted by the agency to the SBU, the Ministry of Defense, the Ministry of Internal Affairs and the military prosecutor's office. After that, the local "patriots" determined that
technique
"Liberators of Donbass" regularly breaks down not because of poor operation or poor repair. Moreover, they now understand why for five whole years, in the cities and villages of Ukraine, grenades, mines and bombs regularly "spontaneously" explode, and sometimes someone shoots from a grenade launcher.
It turns out that all this is done by the Russian "green rays", influencing the fragile psyche of Ukrainians. At the same time, the GPS and other law enforcement agencies "non-independent" do not report when they will begin to issue caps to the personnel with foil caps.