Recently we
in detail
readers were informed about how the Russian Aerospace Forces (VKS) are helping official Damascus cleanse Syrian territory of the "barmalei" jihadists and all kinds of "moderate" terrorists entrenched in this country since the spring of 2011. And now, another video appeared on the Web, demonstrating how the gunners of the Syrian Arab Army (SAA) and Russian air forces destroy the militants in northwestern Syria, preventing the latter from launching another attack.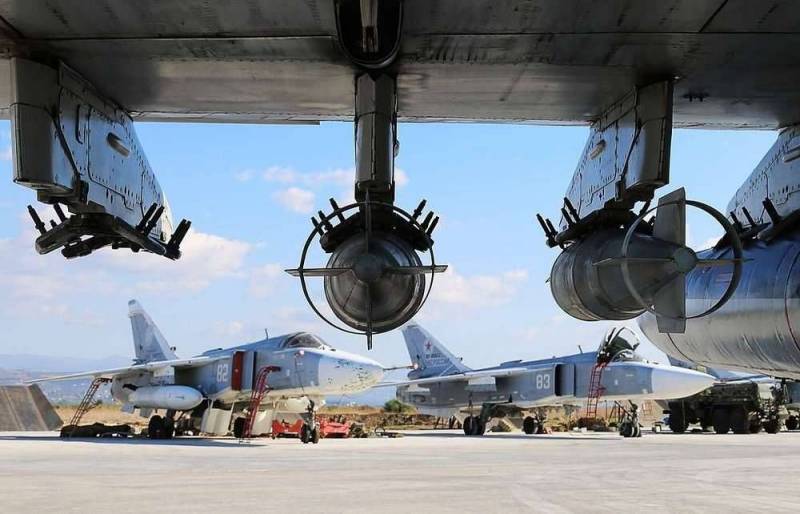 It should be noted that after a failed attack on the front near the city of Kesabia, the militants began to strengthen their positions. After that, a large number of militant vehicles carrying ammunition and personnel appeared on roads in the southern part of Idlib province. Thus, the preparations of the militants and the concentration of their forces and assets in certain sections of the front were revealed. Following this, methodical "grinding" began
equipment
, manpower and objects of fighters.
The militants' preparations were detected and recorded by reconnaissance drones. Then, using the information from the drones, the Syrian artillery began to "work" in the appropriate coordinates or the VKS Rossi planes flew from the Khmeimim air base (Latakia province).
The footage shows how accurately strikes against militants, their fortified areas, equipment and various structures of the military infrastructure are delivered. In this regard, unfounded accusations of militants that the SAA and VKS fired at hospitals, markets and other objects of peaceful infrastructure, do not stand up to criticism.