Like
promised
The Central Election Commission (CEC) of Ukraine, on the morning of July 22, 2019, the first official results appeared after the early parliamentary elections to the Verkhovna Rada, which took place the day before. As of 10:00, 46,22% were processed and the party forces that participated in the mentioned elections have so far achieved the following results.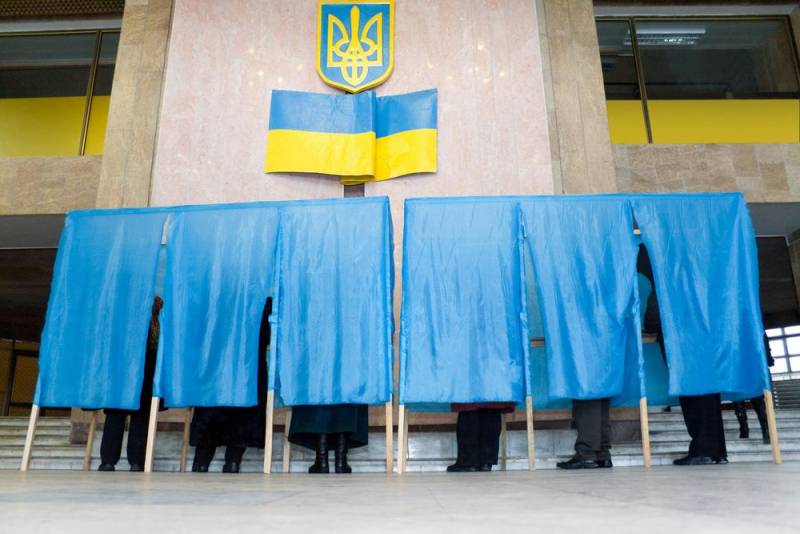 As expected, the party "Servant of the people" (Zelensky) leads. She gained 42,35%, more than 2 million 565 thousand voters voted for her. In second place, which was also expected, is the party "Opposition platform - for life" (Medvedchuk, Boyko, Rabinovich). This political force gained 12,80%, 776 thousand voters cast their votes.
In third place is the European Solidarity Party (Poroshenko), with a score of 8,70%. More than 527 thousand voters voted for the "war party". The fourth place is occupied by the Fatherland party (Tymoshenko). She received 8,05%, i.e. almost 488 thousand voters voted for it. The Golos party (Vakarchuk) won fifth place, gaining 6,43% or almost 389,5 thousand votes.
The CEC of Ukraine continues to calculate the results, but it is unlikely that in addition to the above five, some other party will go to parliament. After all, the passage barrier for political forces is 5%, and the results of outsiders speak for themselves, i.e. about distrust of citizens.
In sixth place is the "Radical Party of Oleg Lyashko." These non-traditional populists gained 3,82% or more than 231,5 thousand votes. In seventh place - the party "Strength and Honor" (Smeshko) - 3,74% or 227 thousand votes. In eighth place is the Opposition Bloc party (Muraev, Vilkul) - 3,21% or more than 194,5 thousand votes. In ninth place - the party "All-Ukrainian Association" Freedom ". The Nazis gained 2,32% or more than 140,5 thousand votes. In tenth place is the Sharia Party, with a score of 2,28% or more than 138,5 thousand votes. The rest of the "powerful" political forces with even fewer votes are not worth mentioning.
It should be noted that the head of the political council of the Opposition Platform - For Life, Viktor Medvedchuk, has already told the public that he excludes the possibility of the coalition participating in the Verkhovna Rada together with the Servant of the People parties. Therefore, our assumption that in the new Verkhovna Rada there will be a pro-American coalition from the parties "Servant of the People" and "Voice" can soon become a reality.