July 17, during static fire tests of the sixth Raptor engine, built by SpaceX for the promising Starship spaceship, another "anomaly" arose. During the second start of the unit, a fire occurred on the launch pad.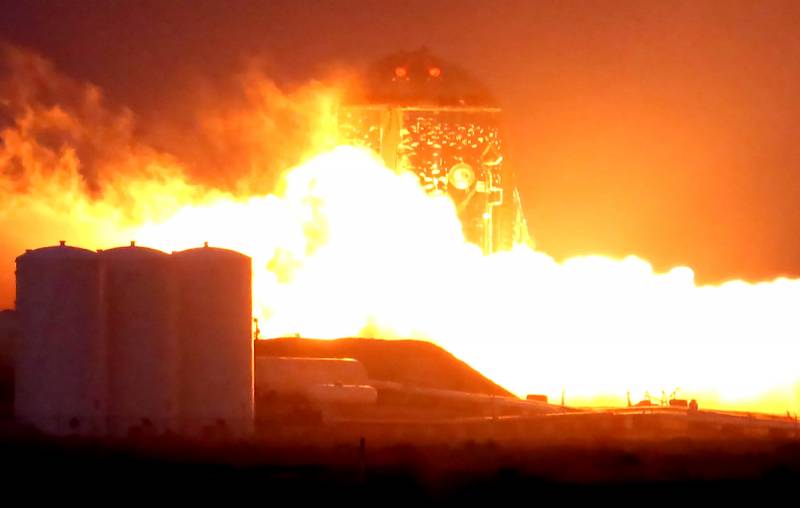 The tests consisted of two stages. The first involved the inclusion of an engine installed on a prototype of the future Starship, called Starhopper, to test its performance. The second test was to raise the ship to a height of 20 meters and perform several side maneuvers.
According to information published by NASASpaceFlight.com, the first part went without any deviations. But during the second launch there was an extensive fire outside the nozzle of the ship. It is likely that the accident occurred due to a malfunction of the fuel system and, as a result, methane leakage. At the same time, the publication suggests that Starhopper did not receive significant damage.
Recall that the Raptor engine, developed by SpaceX Corporation, is today the champion in terms of thrust-weight ratio (T / W 200). The unit is intended for the promising Big Falcon Rocket transport system, where 31 engines will be installed on the reusable first stage (Super Heavy), and 6 engines on the second (Starship). It is assumed that the BFR will be able to put in low Earth orbit up to 150 tons of payload and carry out comfortable transportation of up to 100 people to the moon and Mars. The first Starship and Super Heavy flight is scheduled for 2022.